People on the Move | 10.14.10

Penton Media, Rodale, Forbes, AMI, Golf Digest, IDG, more ...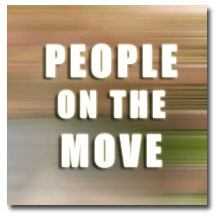 Penton Media has appointed Nicola Allais executive vice president and CFO, replacing Jean Clifton, who announced in August that she planned to leave the company. Previously, Allais served as CFO of Downtown Music.
Josh Dammers was named associate publisher of sales for Meredith's Ladies' Home Journal. Most recently, Dammers served as national ad director for Better Homes and Gardens Special Interest Media.
Rodale announced a pair of promotions: Runner's World, Running Times, Bicycling and Mountain Bike vice president and publisher Chris Lambiase was promoted to senior vice president and publishing director of Rodale's Sports Marketing & Events group; and Eric Johnson was promoted to vice president and group marketing director.
Also at Rodale, Peter Hemmel was named creative director of Prevention magazine. Hemmel previously served as art director at Glamour—a title he held for the last nine years.
Forbes magazine announced a number of editorial hires: as previously reported, media writer Jeff Bercovici is leaving AOL's Daily Finance to cover "the intersection of technology and media and advertising" for Forbes; former Above the Law editor Kashmir Hill is joining the magazine to cover law, technology, consumer information and social media; ex-Huffington Post world editor Nicholas Sabloff will "run the home page and help guide breaking news efforts;" Zack O'Malley Greenburg is returning to Forbes as a staff writer; and Halah Touryalai also was named a staff writer.
Bloomberg Businessweek named Jim Williams Midwest advertising director. Williams most recently served as Midwest advertising director for Time Inc.'s Fortune/Money group.
Lauren Kern was named deputy editor at the New York Times Magazine. Previously, Kern served as executive editor of O: The Oprah Magazine. Before that, Kern and newly-installed editor Hugo Lindgren were colleagues at New York magazine.
American Media Inc.'s in-store magazine merchandising and distribution unit, Distribution Services Inc., promoted John Swider to president and CEO, replacing Mike Porche, who is leaving the company. Swider joined AMI when the company acquired Globe Marketing Services, for which he served as president. [Read the full report here.]
Essence magazine promoted Karen Williams to vice president of sales and marketing. Previously, Williams served as associate publisher of marketing.
Condé Nast announced a number of personnel changes among its Golf Digest properties: Jeffery Ahl, formerly associate publisher of Golf Digest, and Daniel Robertson, formerly associate publisher of Golf World, have been named associate publishers of Golf Digest & Golf World (selling across both brands); senior executive director of strategic development Jim Kahn was named senior executive and national equipment director for Golf Digest & Golf World; and integrated marketing solutions senior executive director Scott Fedonchik was named senior executive and brand director across both properties.
IDG Enterprise appointed Brian Glynn and Sean Weglage senior vice presidents of online. With the promotions, Glynn and Wglage also will join IDG Enterprise's 14-member executive committee.
Meet the Author
---