People on the Move | 09.30.10

NYT Magazine, Ad Age, Elle Décor, Source Interlink, more ...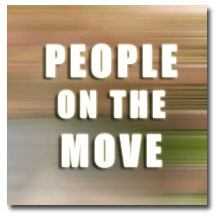 Hugo Lindgren has been named editor-in-chief of the New York Times Magazine. Previously, Lindgren served as executive editor of Bloomberg Businessweek. He replaces Gerry Marzorati, who is now overseeing new initiatives at parent The New York Times Co.
Two more big hires for the National Journal: Newsweek senior editor Adam Kushner was named deputy magazine editor and Boston.com editor David Beard was named deputy editor-in-chief and online editor.
Advertising Age announced three promotions: digital media reporter Michael Learmonth was named digital editor, media reporter Nat Ives was elevated to media editor, and reporter Rupal Parekh was named agency editor.
TMG named Victoria Gomelsky editor-in-chief of JCK magazine. Most recently, Gomelseky served for five years as editor-in-chief of Nielsen's Geneva-based trade title Couture International Jeweler.
TheWeek.com expanded its operation with five new hires: Deidre Depke was appointed general manager, Dale Hrabi was named online editorial director, Jebediah Reed was named deputy editor, David La Cross was appointed digital marketing manager and Jessica Hullinger was named audience development manager.
HFMUS appointed three additional senior-level editors at Elle Décor: Ingrid Abramovitch was named editor at large, Allison M. Mezzafonte was named executive editor online and Caryn M. Prime was named managing editor.
Source Interlink Companies appointed Stephanie S. Justice as executive vice president and chief administrative officer. Justice joins Source from Comag, where she most recently served as senior vice president.
Katherine Heintzelman was named entertainment editor at Parade. Previously, Heintzelman served as entertainment director at More magazine.
ALM named Chris Johnson as chief European correspondent for The American Lawyer. Johnson most recently served as a senior reporter for U.K.-based Legal Business.
New York appointed Nitsuh Abebe as pop music critic for the magazine as well as the Vulture.com spin-off. Abebe has written for Pitchfork since 2003.
Meet the Author
---