People on the Move | 09.23.10

Blood-Horse Publications, Crain, New York, Cygnus, Scientific American, more ...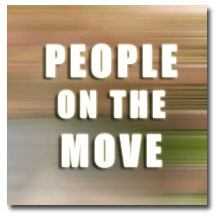 Less than a month after Blood-Horse Publications president and CEO Stacy V. Bearse announced that he will retire this fall, the company has promoted Marla Bickel as publisher and CEO. Bickel joined Blood-Horse in 2006 as director of circulation and was named vice president of operations in 2008.
Ziff Davis Enterprise has appointed Kristin Beaulieu senior vice president of event sales. Beaulieu joins the company from virtual event vendor INXPO, where she served as vice president of client services.
Simon Barnett was named director of photography for LIFE.com. Before working on a documentary project, Barnett served as director of photography at Newsweek.
Crain Communications promoted KC Crain to vice president and group publisher, overseeing Plastics News, Rubber & Plastics News, Tire Business and Waste & Recycling News. Crain will continue to serve as publisher of AutoWeek.
New York magazine appointed Scott Brown as theater critic. Brown previously served as a writer at Entertainment Weekly, covering theater, movies and television.
Time Inc. named Katy Delehanty executive design director of corporate sales and marketing. Most recently, Delehanty served as creative director at Harper's Bazaar.
Ahead of launching its App Lab, Hearst Magazines appointed Avi Zimak advertising director of tablet media. Since July 2007, Zimak served as advertising manager at Town&Country.
The National Journal Group has made yet another editorial hire. Kathy Kiely is joining the group as managing editor for politics. Previously, Kiely covered Congress and national politics for USA Today.
Harper's Magazine named Zadie Smith as books columnist, replacing Benjamin Moser, who is transitioning to contributing editor. An author, Smith also serves as a creative writing professor at New York University.
Penton Media appointed William O'Conor to the newly-created post of vice president, financial services group. Most recently, O'Conor served as president and managing director of the Wealth Market Segment of Dow Jones Group.
Longtime Newsweek correspondent Howard Fineman reportedly is leaving the magazine to serve as a senior editor at the Huffington Post. Fineman had been with the magazine for three decades.
Cygnus Business Media named Gloria Cosby executive vice president, diversified portfolio—responsible for managing several brands including Mass Transit and the CPA Technology Advisor. Most recently Cosby served as a brand director.
Michael Speier joined Nikkie Finke's Deadline.com as managing editor. Previously, Speier served as executive editor at rival Variety.
Scientific American announced three editorial additions: Christine Gorman was hired to edit the magazine's health and medicine features, Anna Kuchment was brought on to edit the front of the book section and Bora Zivkovic was named blog and community editor.
United Business Media's Everything Channel appointed Lisa MacKenzie senior vice president of events. MacKenzie previously served as senior vice president of sales.
Former People en Español editor-in-chief Richard Pérez-Feria was appointed business editor at Greenspun Media Group and editor of its In Business Las Vegas newspaper. After leaving People en Español, Pérez-Feria served as founding editorial director of Glam Media's Web vertical Brash.com and most recently as senior vice president of editorial and entertainment at Miami-based República.
Theresa Gonzalez was named editor-in-chief of Future US' Crochet Today. Gonzalez replaces Brett Bara, who is leaving the company.
Kiplinger's Personal Finance announced a pair of personnel changes: Lawrence Carrel was named a contributing editor and Jennifer Schonberger was named a staff writer.
Meet the Author
---