People on the Move | 09.09.10

Lucky, Harper's Bazaar, Hoffman Media, SourceMedia, more ...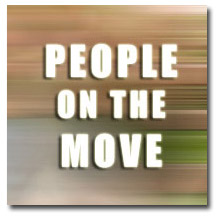 Brandon Holley is returning to print magazines. After a stint as editor-in-chief and business lead of Yahoo! Shine, Condé Nast has named her editor-in-Chief of Lucky magazine, replacing Kim France. From 2005 to 2007 Holley served as editor-in-chief of Condé Nast's Jane, and launched ELLEgirl in 2001.
Several editorial hires have been made at O, the Oprah Magazine: Lauren Kern was appointed executive editor, Michelle Shih was named director of digital editions and lifestyle, Raha Naddaf was named senior editor and Adam Bell was appointed managing editor.
Hearst announced a pair of personnel changes at the U.S. edition of Marie Claire: Alison Edmond was named fashion editor-at-large and Elise Nersesian-Solé as articles editor.
Harper's Bazaar appointed Brian Garnock associate publisher of advertising. Most recently, Garnock served as vice president of advertising at the New York Times.
Meredith's Fitness announced the addition of three new editors: Lisa Haney was named senior fitness editor, Jenna Autouri was appointed fitness editor, and April Franzino was named associated beauty editor.
Advanstar Communications appointed Steve Sturm chief marketing officer. Sturm previously served as group vice president of Americas Strategic Research and Planning.
Fader Media named Thomas Kay creative director. Previously, Kay headed New York magazine's Intelligencer section.
Brian Hoffman was named executive vice president and chief creative officer of Hoffman Media. Most recently he served as the company's vice president of brand management.
Niche Media founder and CEO Jason Binn was appointed chief advisor to Kevin Ryan, chairman of online fashion and travel retailer the Gilt Groupe. In this role, Binn will lend support to the company's "continued efforts to nurture and develop relationships with the world's most prestigious brands."
Financial services publisher SourceMedia named Jim Moore managing director of research and data, heading the company's new syndicated research and data business. Previously, Moore served as chairman and CEO of Highline Financial.

Amy DiTullio was named site director at HarpersBazaar.com. Most recently, DiTullio served as online managing editor at Women's Wear Daily.
Hearst's Redbook announced a number of additions to its editorial team: Jennifer Tung was named deputy editor, Katherine Van Itallie was named art director, Jihan Thompson was appointed articles editor and Erin Hobday was named health director.
Meet the Author
---