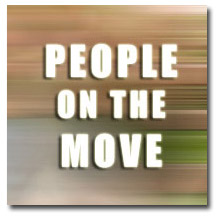 Playboy Enterprises has appointed Loma M. Donohoe to the newly-created position of senior vice president of global strategic marketing, responsible for the "development and execution of marketing programs designed to enhance global awareness and impact of the Playboy brand." Donohoe most recently served as Playboy's division vice president of retail marketing and merchandising.
The CQ-Roll Call Group named Fred Barbash as deputy managing editor of CQ Weekly magazine. Barbash previously served as national editor and business editor at the Washington Post and deputy editor of the newspaper's Outlook section.
Outside magazine named Lesli Lawrence director of active traveler/direct response. Previously, Lawrences served as advertising director at Natural Solutions.
Advanstar's Automotive Group named Pete Meier group technical editor. Meier served as a contributor to Advanstar's Motor Age since 2005.

Stacy V. Bearse will retire as president and CEO of Blood-Horse Publications effective November 1 after two decades with the company. The Blood-Horse board of directors has initiated a search to replace Bearse as chief executive.
Tennis magazine publisher the Tennis Media Company named Mason Wells publisher. Most recently, Mason served as associate publisher of Condé Nast's Wired. Prior to that he was the founding associate publisher of Rodale's Best Life.
Three digital heads are reportedly set to exit Newsweek Digital. They include: general manager Geoff Reiss, editorial director Mark Miller and recently-appointed executive editor Gabriel Snyder.
The Reader's Digest Association named Lauren Newman advertising director of Fresh Home. Most recently, Newman served as fashion and retail director at Self magazine.