People on the Move | 08.19.10

American Express Publishing, Lucky, Meredith, Fortune, more ...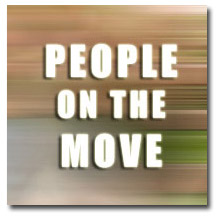 Richard David Story has been named a senior vice president of American Express Publishing. Story will continue to serve as editor-in-chief of Departures.
American Express Publishing also named Frederica Wald director of
custom solutions. Prior to serving as a consultant to American Express
Publishing in 2009, Wald spent 14 years at Time Inc. where she
co-founded and launched Time Inc.'s Custom Publishing division.
Lucky magazine named Annie Taube executive director of creative services. Most recently, Taube served as fashion and accessories director at Vogue.
Ziff Davis Enterprise named Elliot Markoxitz vice president of content development, in charge of redesigning and amplifying the company's editorial digital events portfolio. Markowitz most recently served as director of programming at virtual events vendor INXPO. Before that, he served as editorial director of Nielsen Business Media's Web Seminars and Digital Events.
Meredith Corp promoted Tony Platt to chief creative officer for the CRM and Custom Publishing practice at Meredith Integrated Marketing.
Melina Gerosa Bellows, currently executive vice president of Children's Publishing, assumed the expanded role of chief creative officer for National Geographic Kids and Family.
Time Inc.'s Fortune magazine named Dan Primack as a senior editor of Fortune.com. Primack comes from Thomson Reuters, where he launched the peHUB Wire daily e-mail newsletter.
Good Housekeeping made a pair of personnel changes: Glamour features director Veronica Chambers was appointed to the newly-created position of deputy editor, responsible for management of brand extensions; and Nina Judar was named beauty director.
Helicopter maintenance magazine HeliMx named R. Fred Polak editor. Polak has written technical manuals and served as a teacher since retiring from Honeywell Aerospace.
Meet the Author
---