People on the Move | 02.04.10

USA Weekend, Hearst, Meredith, Country Weekly, Rodale, more ...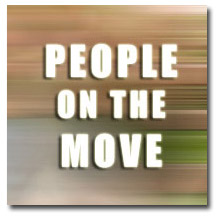 Marcia Bullard will retire as president and CEO of USA Weekend, the weekly magazine insert of USA Today, owner Gannet Co. said. Publisher Charles Gabrielson was named president and publisher. Bullard's retirement will be effective March 31.
Parade editor Janice Kaplan reportedly has left the newspaper magazine. The former TV Guide deputy editor joined Conde Nast's Parade four years ago.
Meredith Corp.'s board of directors was elected president Stephen M. Lacy as chairman, replacing William T. Kerr, who resigned as chairman but remains a Meredith board member. Also, Dianna Meredith Frazier was elected vice chairman.
American Media Inc. made a number of staffing changes at Country Weekly magazine: Lisa Konicki, the magazine's former photo editor, was named editor-in-chief effective February 1; Ken Tucker, who currently serves as editor of Billboard Country Update, was appointed managing editor; and Eva Elliott, who most recently served as art director at Relish and Spry magazines, is returning to Country Weekly as art director, overseeing layout and design.
Hearst announced several personnel changes: Former Gourmet advertising director Carrie Cullen was named sales development director at Food Network Magazine; and "The Magazine Guys"—David Steventon, Jim Young, Ed Bowen and Rocky Kurland—have joined Country Living's sales team, representing the Southwest territory.
Bloomberg's BusinessWeek named former Fortune managing editor Eric Pooley deputy editor and said Hugo Lindgren, editorial director of New York, will serve as BusinessWeek's executive editor.
Chris McIntosh was named publisher of American City Business Journals' Boston Business Journal. Previously, McIntosh served as vice president and associate publisher for Haute Living and associate publisher CurtCo Media.
As past of a "complete integration" of it sports titles, Rodale promoted sports marketing and events director Paul Collins was elevated to advertising director of Bicycling, Mountain Bike, Runner's World and Running Times magazines. Molly O'Keefe, who served as associate publisher of Runner's World and Running Times, will now also serve in the same capacity at Bicycling and Mountain Bike.
Rodale also announced a number of promotions in its communications department: Allison Falkenberry was promoted to associate vice president of brand communications, Allison Keane was promoted to the department's executive director for Men's Health and Women's Health, Beth Toovel was elevated to director of communications at Prevention, Tanja Sullivan was promoted to director of corporate communications and Ellie Prezant was promoted to senior manager of marketing communications.
Special interest publisher Future US promoted Rachelle Considine to vice president of sales and marketing. Considine joined Future in 2009 as general manager of the games advertising group.
Tuscaloosa, Alabama-based Randall-Reilly appointed Michael D. Anderson senior editor of Better Roads and Equipment World magazines. Most recently, Anderson served as senior editor of Construction Equipment magazine.
Meet the Author
---