People on the Move | 07.29.10

Fader Media, WSJ., Harper's, M Magazine, more ...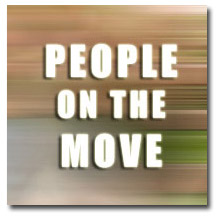 Fader Media has appointed Angela Williams to the newly-created position of advertising director. Previously, Williams served as an account manager at About.com and CondéNet, and most recently served at Stereogum/BuzzMedia.

Deborah Needleman was named editor-in-chief of WSJ. magazine, replacing founding editor Tina Goudin, who recently signed on to write a monthly column for the magazine published by Wall Street Journal Europe. Formerly, Needleman served as founding editor of Condé Nast's shuttered Domino magazine.
New York magazine appointed Jennifer Miller as photography director. Miller most recently served as photography director at Cosmopolitan.
Harper's Magazine acting editor Ellen Rosenbush was officially named editor, replacing Roger Hodge. Before stepping up as acting editor earlier this year, Rosenbush served managing editor, a title she held since 1989.
Consumer health and wellness publisher MediZine promoted Michael Cunnion CEO, succeeding co-founder Traver Hutchins, who is transitioning to chairman. Previously, Cunnion served as president.
Jeff Ditmire was named director of strategic partnerships at M Magazine, which also promoted vice president of global partnerships Valarie Anderson to vice president and group publisher.
Ex-Hollywood Reporter marketing director Vicki Robles was named West Coast executive director of the T.J. Martell Foundation, which funds innovative medical research to help find cures for leukemia, cancer and AIDS.
Content management and advertising systems firm Atex promoted Alan Reardon to CEO. Previously, Reardon served as COO.
Meet the Author
---