People on the Move | 07.08.10

Penton Media, Cygnus Business Media, Ogden Publications, more ...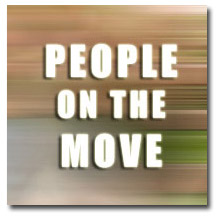 Penton Media has added three senior-level managers to its personnel stable: Brad Mehl was named vice president of audience development, Nino Tasca was appointed vice president of Internet technology and Mike Hancock was named director of international sales.
Sabine Rothman, the former senior design and markets editor for Traditional Home magazine, has joined House Beautiful as style director. Rothman replaces Newell Turner, who moved up to editor-in-chief in April.
The Hollywood Reporter named Mike Gilbride East Coast digital sales director. Most recently, Gilbride served as digital advertising director for Wenner Media.
Atlantic Media appointed attorney Bruce Liang Gottlieb as general counsel. Most recently he served as chief counsel and senior legal advisor to the chairman at the Federal Communications Commission.
As part of an effort to bolster employee communications, Cygnus Business Media hired ex-U.S. Army personnel officer Ed Wood as human resources director. Most recently, Wood served as vice president and general manager of Freedom Plastics' operations in Florida. He joined Cygnus in November as a consultant.
AARP announced several additions to its online edit staff: former Ladies Home Journal deputy editor Mary Hickey was named editor of the Relationships and Personal Growth channels; Bernard Ohanian, who joined the group in 2006 as editorial director of AARP Publications, was appointed vice president and editor of AARP's digital properties; Andy Boltax was named senior content manager; Betsy Carpenter was named editor of the Health and Home & Garden channels; Virginia Cueto was named executive producer of AARP.org en Espanol, the site's new Spanish-language property; Mike DeSenne was named editor of the Money and Work channels; Teo Furtado was appointed executive producer; community producer Amy Greber was promoted to social media editor; Carolyn Hall was named director and managing editor; and Kim Keister was named editor of the Politics & Society and Giving Back channels.
Topeka, Kansas-based Ogden Publications promoted Mother Earth News managing editor John Rockland to managing editor for online across Ogden's 10 publications, and promoted Beth Beavers from editorial intern at Mother Earth News to assistant editor at Farm Collector magazine.
ICD Publications promoted Allen Rolleri to national advertising director
of its Hospitality Group, overseeing Hotel Business, Hotel Business
Design and Hotel Journal. Rolleri will continue to manage the Southwest
sales territory.
Meet the Author
---