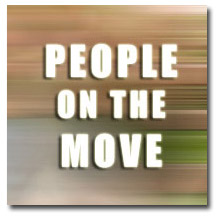 WSJ. editor-in-chief Tina Gaudoin will be stepping down in order to move to London to be with her family, according to a memo from the Wall Street Journal. Gaudoin, who served as editor since the magazine launched in 2008, will stay on to edit the September and October issues and assist in finding a replacement.
Condé Nast promoted Sabine Feldmann to vice president and publisher of Teen Vogue, effective immediately. Most recently, Feldmann served as associate publisher of advertising at the magazine.
Two days after losing its publisher to The Week (see below), Bloomberg BusinessWeek named a replacement: Hugh Wiley, who is currently publisher of Time Inc.'s Fortune. Wiley, who will join BusinessWeek June 28, succeeds Jessica Sibley.
Next Issue Media, the e-reading joint venture spearheaded by former Time Inc. executive vice president John Squires, has named Morgan Guenther CEO. Most recently, Guenther served as chairman and CEO of wireless entertainment services company AirPlay. Before that he served as president of TiVo. The Next Issue Media partnership includes Time Inc., Condé Nast, Hearst, Meredith and News Corporation. Squires is leaving the venture.
Hearst Magazines announced a pair of personnel changes: InStyle advertising director Kelley Gott was appointed associate publisher of Good Housekeeping and Eugenia Santiesteban, most recently a freelance editor, was named senior style editor at Veranda. Gott and Santiesteban are both former Domino staffers (associate publisher and senior market editor, respectively).

Paul Maidment resigned as editor of Forbes.com. He also served as co-editor of the print magazine.
F+W Media named Kate Rados marketing director, leading the company's consumer and trade marketing efforts. Rados, who most recently specialized in online marketing at Chelsea Green, will join F+W on June 21.
Rodale Inc. appointed former Johnson & Johnson site services director Joseph Burke vice president of green culture services. Burke will be responsible for directing the performance of Rodale's Facilities Management, Office Services, Food Services and the Employee Fitness Center to ensure that all operations function "in the most organic and environmentally responsible manner possible."
The Week named Jessica Sibley as publisher, replacing Jed Hartman, who left the magazine in March for Fortune/CNNMoney. Most recently, Sibley served as senior vice president and publisher of Bloomberg BusinessWeek.
Meredith Corp. named Peter Haeffner associate publisher of advertising for Family Circle, replacing Diane Papazian, who was recently promoted to publisher. Most recently, Haeffner served as national directors of MapWide.com.
Asset International elected Andrew Prozes to its board of directors. Prozes is CEO of LexisNexis Group.