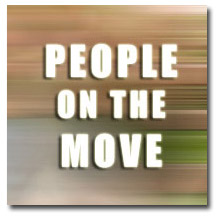 Laura McEwen has been named vice president and publisher of Self. Most recently, McEwen served as vice president and publisher of Teen Vogue, a position she held since February 2008.
Active Interest Media appointed Gary DeSanctis vice president of sales for the company's marine group, as well as co-publisher of Yachts International. Previously, DeSanctis served as president and publisher of ShowBoats International. Before that, he served as vice president and publisher of Yachting and Motor Boating under Time Inc.'s former Time4 Media division.
Hanya Yangihara was named executive editor of Hearst's Town&Country, succeeding deputy editor John Cantrell, who is leaving the company next month. Most recently, Yangihara served as deputy editor of Condé Nast Traveler.
Longtime Mediaweek editor-in-chief Michael Burgi is reportedly leaving the magazine after 17 years, and is expected to be succeeded by executive editor Jim Cooper. Burgi is leaving to become vice president of communications at cable consortium Canoe Ventures.
The Economist Group-owned CQ-Roll Call Group appointed Mark Walters senior vice president of advertising. Walters joins the CQ-Roll Call Group from Dun & Bradstreet, where he served as vice president of advertising at its D & B Digital division.
Time Inc.'s Real Simple announced a pair of staffing changes: Didi Gluck was named beauty and health director and Abbey Kuster-Prokell was appointed art director.
Kim Kelleher was appointed vice president global sales for Time Inc.'s Sports Illustrated Group, becoming the franchise's first woman ad sales leader in its 55-year history. Previously, Kelleher served as vice president and publisher of Self magazine.
Hachette Filipacchi Media U.S. named former Real Simple president and publisher Robin Domeniconi senior vice president and chief brand officer for the Elle Group, replacing Carol Smith, who in April was named vice president and publishing director of Condé Nast's Bon Appétit and the Gourmet brand. Most recently, Domeniconi served as vice president of U.S. advertising sales, marketing and publishing for Microsoft. Hachette says Domeniconi will hire a vice president and brand publisher for Elle in the coming weeks.
Paige Rense Noland will retire from Architectural Digest magazine in August after serving 35 years as editor-in-chief. A successor has not been named. Noland will remain on the magazine's masthead as editor emeritus.
The Council on Foreign Relations has appointed Gideon Rose editor of Foreign Affairs magazine, replacing James F. Hodge Jr., who is stepping down. Previously, Rose served as managing editor.
Event management and registration software company etouches named Jim Alkon as senior vice president of sales and marketing. Most recently, Alkon served as group publisher of FOLIO: parent Red 7 Media's events group.