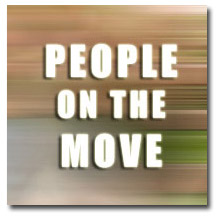 Johnson Publishing has appointed Amy DuBois Barnett editor-in-chief of Ebony magazine, replacing acting editor-in-chief and creative director Harriette Cole. Previously, Barnett served as deputy editor-in-chief of Harper's Bazaar.
Meredith Corp. named Christine Guilfoyle publisher of More magazine, replacing Brenda Saget Darling, who is leaving the company. Most recently. Guilfoyle served as publisher of Women's Wear Daily. Prior to that, she served as the launch publisher of Every Day with Rachael Ray.
Lucy Maher was appointed executive director of network programming at Hearst Magazines Digital Media. Previously, Maher served as executive editor at Forbes and Forbes.com.
American Express Publishing named Steve DeLuca vice president and publisher of Departures magazine, replacing Ed Ventimiglia, who is retiring effective June 9. Most recently, DeLuca served as vice president and publisher of Details, a position he held since 2008.
Newly-appointed Hollywood Reporter editorial director Janice Min has made her first hire: Kim Masters was named editor-at-large. Currently, Masters covers the entertainment business for The Daily Beast.
Hearst's Country Living named Mary Pat Kaleth Detroit sales manager. Kaleth has owned her own media rep firm, Media Project Solutions, since 2001.
Tarsus Group division Tarsus Advon announced a pair of new hires: former Tradeshow Week global sales and business development director Michael Jortner was named vice president and publisher of Tarsus' Trade Show News Network; and ex-Tradeshow Week senior editor Rachel Wimberly was named editor-in-chief.
Hachette Filipacchi Media U.S. named Kate Berg vice president of corporate communications. Berg replaces senior vice president Anne Janas, who will be leaving the company.