People on the Move | 01.28.10

Harper's Magazine, IDG, Cooking Light, Ogden Publications, more ...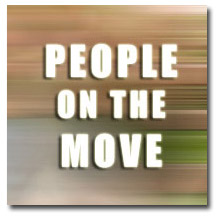 Roger D. Hodge has stepped down as editor of Harper's Magazine and will be replaced by longtime managing editor Ellen Rosenbush. Hodge joined the magazine as an intern in 1996 and later served as deputy editor from 2004 to 2006. Rosenbush has served as managing editor since 1989.
Time Inc.'s Cooking Light named Karla Partilla associate publisher. Most recently, Partilla served as associate publisher at Southern Living, a position she held since 2004.
IDG announced a pair of promotions at its IDG TechNetwork: syndication and networks vice president Mike Romoff was named TechNetwork general manager and Brian Gleason, who served as vice president of sales, was appointed chief revenue officer.
Health magazine appointed Stephanie Dolgoff special projects manager. Dolgoff previously served as features director at Self, executive editor of Glamour and contributing editor at Real Simple.
United Business Media's EE Times Group said Barbara Couchois rejoined the company as vice president of sales operations. Most recently, Couchois served as a sales executive at ON24. Previously, she served as strategic account manager at TechWeb and regional sales director with the EE Times Group.
Topeka, Kansas-based Ogden Publications announced a pair of personnel changes: Shelley Stonebrook was named assistant editor at Mother Earth News and Susan Melgren was named editorial assistant at Natural Home.
Meet the Author
---