People on the Move | 05.27.10

OK!, Playboy Enterprises, F+W Media, Time Inc., more ...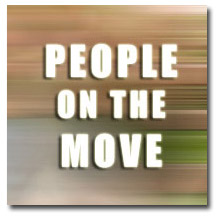 OK! magazine has named Stephen Gregory Barr as publisher, replacing Lori Burgess, who left the magazine last month to serve as publisher at The Hollywood Reporter. Previously, Barr served as associate publisher of sales and marketing at VIV Magazine.
Playboy Enterprises elected global investor Kai-Shing Tao to its board of directors. The company says Tao's experiences and investments in Asia and emerging markets will be "great assets" for Playboy.
Keith Sedlak was elected chairman of the Custom Content Council. Sedlak
serves as chief marketing officer of Meredith Integrated Marketing.
F+W Media named Nancy Soriano publisher and community leader for its Crafts business. Previously, Soriano served as editor-in-chief of Country Living magazine. Her appointment is effective May 27.
Cara Deoul Perl was appointed vice president and creative director of corporate sales and marketing at Time Inc. Most recently, Perl served as vice president of creative marketing at the Condé Nast Media Group.
Tuscaloosa, Alabama-based Randall-Reilly promoted Michael Newman to the newly-created position of director of interactive marketing, construction. Previously, Newman served as electronic media manager for Equipment World magazine.
Meet the Author
---