People on the Move | 05.06.10

Fast Company, Bonnier, SmartMoney, Playboy, W, Seventeen, more ...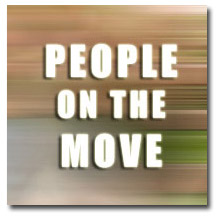 Fast Company has named Rick Tetzeli executive editor. Previously, Tetzeli served as an editor at Fortune and as managing editor at Entertainment Weekly. His appointment is effective May 10.
Bonnier announced a pair of personnel changes: Saveur publisher Merri Lee Kingsly was promoted to group publisher, overseeing Saveur and Garden Design; and Kristin Cohen was promoted from associate publisher of marketing for Saveur to publisher of Garden Design.
Rodale appointed Katie Becker as beauty editor of Prevention. Most recently, Becker served as an assistant editor at Prevention.com.
Dow Jones & Co. named Ed Diller publisher of SmartMoney. Currently, Diller serves as multi-media sales director for The Wall Street Journal in San Francisco.
Playboy Enterprises appointed Paul H. Lee managing director of new digital ventures, responsible for launching, acquiring, partnering with and investing in new digital business opportunities. Lee currently serves as senior vice president at Peacock Equity Fund, a joint venture between NBC Universal and GE Capital. His appointment is effective May 17.
Vivek Shah has joined TheStreet.com as an independent member of its board of directors. Previously, Shah served as group digital president of Time Inc.'s news, business and sports properties.
Condé Nast announced four editorial hires at W magazine: Lynn Hirschberg was named editor-at-large, Jody Quon was named creative director, Lawrence Karol was appointed executive managing editor and Armand Limnander was named fashion news/features director.
Pending approval of a a sale from a U.S. bankruptcy court, Greg Osberg was named publisher and CEO of a new entity that will publish the Philadelphia Inquirer, the Philadelphia Daily News and Philly.com. Osberg formally was the president and worldwide publisher of Newsweek.
Annemarie Conte was appointed deputy editor at Hearst's Seventeen. Previously, Conte served as senior editor at Woman's Day.
Time Inc.'s Essence named Bob Meadows deputy editor. Most recently he served as an editor and reporter at People.
Meet the Author
---