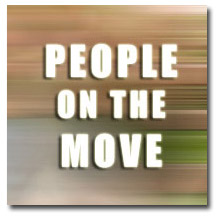 Bauer Media Group has named Ed Romaine group director of sales and marketing for the company's teen group. Romaine previously served as the group's marketing director.
Joe Adalian has been appointed West Coast editor of New York magazine's online entertainment blog Vulture. Most recently, Adalian served as TV editor at TheWrap.com and as a columnist for TV Week before that. Also joining Vulture is former Fader staffer Willa Paskin as associate editor in the New York office.
Hearst named Jill Herzig editor-in-chief of Redbook, replacing Stacy Morrison who resigned. Most recently, Herzig served as executive editor at Glamour.
Mark Stanich has taken on the added responsibility of president of digital media at American Express Publishing. Stanich will continue to serve as senior vice president and CMO.
About a week after leaving the Reader's Digest Association as president of its recently-created Emerging Businesses division, Alyce Alston WAS named CEO at the American Achievement Corporation. Alston replaces Don Percenti, who previously served on the company's CEO and will stay on as a member of its board of directors.
Meanwhile, RDA expanded the responsibilities of North American Affinities president Suzanne Grimes. Moving forward, Grimes also will oversee Reader's Digest Canada and RDA's business in India, the company says.
Scientific American announced a pair of personnel changes: former Newsweek deputy editor Fred Guterl was named executive editor and Michael Mrak, who most recently served as a consulting art director at Architectural Record, was named design director.
Kelly Rae was named fashion and grooming director at Complex Media. Previously, Rae served as executive fashion director at Spin magazine.
The Air Force Association named Adam J. Hebert editor-in-chief of Air Force Magazine, replacing Robert S. Dudney, who is retiring. Previously, Hebert served as the magazine's executive editor.