People on the Move | 04.08.10

HBR, Hearst, WSJ., O'Reilly Media, Vance Publishing, more ...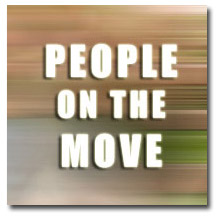 Harvard Business Review has beefed up its editorial team by appointing three new senior editors: ex-Newsweek senior articles editor Dan McGinn; Alison Beard, a former editor at the Financial Times; and Jimmy Guterman, who most recently served as executive editor of MIT Sloan Management Review.
Carol Smith was named vice president and publishing director of Condé Nast's Bon Appétit and the Gourmet brand. Previously, Smith served as senior vice president and chief brand officer of Hachette's Elle Group.
Hearst announced some top-level editorial changes at three of its magazines: House Beautiful editor Stephen Drucker has moved over as editor-in-chief of Town&Country, replacing Pamela Fiori, who will serve as editor-at-large; House Beautiful style director Newell Turner was elevated to editor-in-chief; and Dara Caponigro was named editor-in-chief, replacing founding top editor Lisa Newsom, who will become editor-at-large.
WSJ. magazine appointed Jolie Wernette-Horn director of design. Most recently, Wernette-Horn served as deputy art director at Harpers Bazaar.
O'Reilly Media named Fran Reilly publisher of its Maker Media division, which publishes DIY title Make. Previously, Reilly served as a consulting publisher for Make, and was principal of Reilly Emerging Media.
Meredith Corp. appointed Brian Knightlinger group associate publisher and director of sales for its Parents Network, which includes Parents and American Baby magazines. Knightlinger, who joined Meredith in 1997, most recently served as publisher of Midwest Living.
Lincolnshire, Illinois-based Vance Publishing named Dean E. Horowitz vice president of e-media. Horowitz joins Vance from Reed Business Information, where he most recently served as general manager of its Construction Media group and as e-media group director of its Chicago division.
Harper's appointed Rafil Kroll-Zaidi as managing editor, replacing Ellen Rosenbush, who had served as the magazine's acting editor (following the dismissal of former editor Roger D. Hodge earlier this year). Kroll-Zaidi joined Harper's in 2006 as an assistant editor and has written its "Findings" column.
Blood-Horse Publications appointed Charles H. Payne as associate publisher of The Horse: Your Guide to Equine Health Care. Previously, Payne managed ad sales to equine healthcare companies for Blood-Horse's Horse Media Group.
Norb Garrett was named senior vice president and group publisher of Source Interlink Media's Action Sports and Recreation division. Most recently, Garrett served as an editorial consultant to the Competitor Group.
Time Inc. announced a pair of personnel changes: Samantha Fennell was appointed executive director of corporate sales and Michael Crowley was named a Washington bureau senior correspondent at Time magazine.
1105 Media's Government Information Group named Kevin O'Grady group publisher. Previously, O'Grady served as vice president of publications at Canon Communications.
Meet the Author
---