People on the Move | 03.25.10

Fitness, Time Inc., Bloomberg BusinessWeek, Wainscot Media, more ...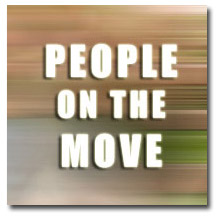 Meredith Corp. has promoted Lee Slattery to vice president and publisher of Fitness magazine. Previously, Slattery served as publisher. Before joining Fitness, he served as vice president and publisher of Golf for Women.
Time Inc. named Jed Hartman to the newly-created position of group publisher of Fortune and CNNMoney. Previously, Hartman served as publisher of The Week. Prior to joining The Week in 2007 he served as a sales director for the Fortune/Money Group.
Bloomberg BusinessWeek added three staffers to its creative team: Guardian features section art director Richard Turley was named creative director; Cynthia Hoffman, who most recently served as deputy art director at Time, was appointed design director; and former New York Times Magazine staffer David Carthas was named director of photography. The magazine also has added two to its sales team: Michelle Bosso and Merrick Musolf were named regional advertising directors, for the East Coast and West Coast regions, respectively.
Future US promoted Kelley Corten to vice president of Games Media. Corten joined Future in March 2008 and most recently served as group publisher of the company's games-related magazines and Future Studio.
Eileen Mulloy was named senior vice president of sales and marketing at Hollywood.com. Most recently, Mulloy served as publisher of Conde Nast's Epicurious.com.
Wainscot Media announced a pair of personnel changes: Jennifer Hicks, ex-publisher of shuttered Modern Bride and Elegant Bride, was named publisher of New York Spaces and custom publication Previews; and National Media Network founder/managing partner Wilkie Bushby was named group publisher for the company's health and lifestyle magazines.
Jill Bobrow joined Active Interest Media as editor-at-large of Yachts International. Previously, Bobrow served as editor-in-chief at ShowBoats International.
Rodale appointed Eric Hurlock associate Web producer at Organic Gardening. A "green energy" professional, Hurlock previously served as a production coordinator at Main Line Life Newspaper.
Meet the Author
---