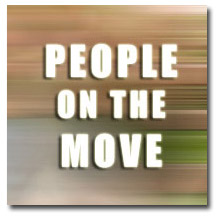 Time Inc. has hired Wired senior writer Daniel Roth as managing editor of Furtune.com. Roth previously worked at Fortune but left in 2006.
National Geographic announced a pair of personnel changes. Michele Murphy, marketing director of National Geographic's magazine publishing division, was appointed vice president of marketing for the Global Media Advertising and Marketing Group. Margaret Schmidt, who served as business director for the publishing division, was named vice president of business and finance for the group.
Wenner Media's Rolling Stone announced some staffing changes: former Best Life vice president and publisher Michael Wolfe was named associate publisher of sales; Tracy Monahan, who most recently served as associate publisher of creative services at Details, was named associate publisher of marketing; and photo director Jodi Peckman was promoted to creative director.
Meredith's Ladies Home Journal announced a number of staffing changes: Beth Roehrig was named home editor, Julie Bain rejoined the magazine as health and consumer service director, Jessica Brown was promoted to features editor and Amanda Wolfe was promoted to senior editor.
Time Inc.'s CNNMoney appointed Kurt Paulson vice president of its Western division. Previously, Paulson served as Western head of travel, advertising sales and operations for Google.

Harold Shain, former president of Newsweek Inc., and ex-president of Newsweek Budget Travel Inc., will serve as chairman of Budget Travel under the magazine's new ownership. Budget Travel's senior management team—including president Nancy Telliho, publisher Bernadette Haley and editor-in-chief Nina Willdorf—will remain with the magazine, new owners Fletcher Asset Management said.
PenWell Corp. named Jim Klingele publisher of Houston-based Oil & Gas Journal, which covers the international petroleum industry. Klingele most recently served as senior manager of sales and exhibits at the Society of Petroleum Engineers, which publishes JPT magazine.
Condé Nast's W magazine named Janice C. Simpson contributing entertainment editor. Previously, Simpson served as assistant managing editor at Time and also as senior editor of its arts and media section.
TechWeb's InformationWeek named two new members to its advisory board: Chiquita Brands International vice president and CIO Manjit Singh, and Peter Whatnell, CIO of Sunoco.
Bonnier Corp. appointed David K. Gibson editor-in-chief of Caribbean Travel + Life. Gibson joined Bonnier in 2007 as launch editor of luxury mountain resort title Snow.
Network Communications Inc. named Charity Hisle Community Sherpa operations manager, overseeing its Community Sherpa suite of social media marketing services. Hisle previously served as a social media consultant, speaker and trainer.
Story Worldwide named Chiqui Cartegena senior vice president of multicultural marketing. A former broadcast journalist, Cartegena is an author and has served as a marketing consultant.