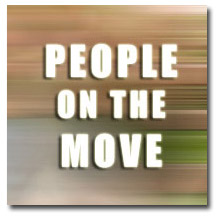 The Atlantic's Justin Smith has been promoted to president of Atlantic Media. Previously, Smith served as president of the company's consumer media division. He will now also oversee the National Journal and Government Executive groups.
Randy Siegel was named president of local digital strategy for Conde Nast parent Advance Publications. Previously, Siegel served as president of Parade Publications, publisher of Parade magazine.
The McGraw-Hill Companies appointed Terri D. Austin vice president of diversity and inclusion, to be responsible for implementing a company-wide diversity strategy. Most recently, Austin served as chief diversity officer for AIG.
Time Inc.'s Fortune named Robert Festino design director. Previously, Festino served as art director at Bon Appétit and art director at ESPN the Magazine.
Sacramento, California-based e.Republic promoted Marina Leight to the newly-created position of vice president for strategic initiatives, working closely with recently acquired Governing magazine. Previously, Leight served as vice president of education for e.Republic's Converge platform and the Center for Digital Education.
New York Magazine named Claude Brodesser-Anker West Coast editor of NYMag.com's Vulture blog. Brodesser-Anker has written about media and entertainment for Variety, Wired and TMZ.
Kristen Schultz Dollard was named digital director for Conde Nast's Self.com. Most recently, Dollard served as digital editorial director for Rodale International.
Hearst named Kassie Means associate publisher of Country Living magazine. Most recently, Means served as vice president and associate publisher at Cooking Light. Her appointment is effective February 1.
Philadelphia Inquirer executive online editor Chris Krewson was named editor of Variety.com. Krewson replaces Dana Harris, who will serve as editor of Variety's paid information product, the company said.
The Reader's Digest Association appointed Piper Goodspeed Eastern account manager at Taste of Home. Most recently, Goodspeed served as executive director of food and beverage at Self magazine.
Time Inc. named Jennifer Mirsky was named managing editor of realsimple.com. Mirsky recently served as editor-in-chief of women's lifestyle at Meredith Interactive.
Former Time Inc. and Conde Nast regional director Andrew Davis was named executive vice president of sales and marketing at b-to-b media company NetWorld Alliance. Davis also served as the founding publisher of Modern Luxury's The Atlantan and Atlantan Brides.