Penton Takes Stake in Energy Management Consulting Firm

The companies to build online marketplace for energy efficient services.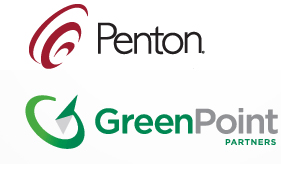 Penton Media has made an investment in energy management and sustainability consulting firm GreenPoint Partners with the intention of co-developing a site that connects building managers with green utility and product manufacturers.
A spokesperson declined to quantify the terms of the partnership, but the site, called GreenPSF (Green Per Square Foot), is slated for a November launch and will initially focus on retrofitting older lighting systems to new, more energy efficient solutions.
The site format is not an online directory as much as it's an interactive marketplace—users post specifications for a particular job or project and solutions providers and manufacturers bid for it. Revenue comes from fees associated with vendor listings and a back-end percentage from the contract.
Penton will market GreenPSF to audiences of associated brands such as National Real Estate Investor, Industry Week and American School and University to drive traffic.
"As new government-mandated efficiency standards are phased in, there is a mad scramble among building owners and managers to figure out the cost benefits of transitioning from existing building systems to more efficient alternatives, and to do it sooner rather than later," says Warren Bimblick, Penton's senior vice president, strategy and business development, in a statement. "There is a significant business opportunity to launch GreenPSF in serving the enormous demand for lighting and other efficiency retrofits, particularly in these core market sectors."
Meet the Author
---