Penton Reorganizes Aud. Dev. Groups

Audience marketing, SMT, e-mail services to be combined under one umbrella.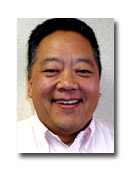 B-to-b publisher Penton Media is in the process of restructuring its audience development groups, FOLIO: has learned.
Penton's print-focused audience marketing, online subscription management (SMT) and e-mail services groups will be combined to form one audience development group. Geoff Smith, currently managing director, integrated marketing, has been chosen to lead the group and will be promoted to vice president of audience development. Jerry Okabe (pictured), vice president of audience marketing, will be leaving the company at the end of December.
Penton, according to a spokesperson, is not planning a company-wide reorganization "at this time." The company will "monitor the business and staffing levels closely" and will make "any appropriate adjustments as necessary."
Penton's new audience development group will be "composed of teams focused on specific markets that Penton's magazines and digital products serve," the spokesperson said. "This multi-channel, market-focused approach will enhance both audience quality and quantity across Penton products."
Smith has been with Penton for five years and is currently responsible for e-mail marketing and SMT (online subscription management). Previously, he served as managing director of product development. Okabe also joined Penton five years ago.
According to a source with specific knowledge of the situation, the changes represent a philosophical shift in the industry. "People are talking about tearing down the walls between editorial for the Web and editorial for print, and sales for print and sales for online," the source told FOLIO:. "This is tearing down the walls of audience development. I see it as a very positive step for the company in terms of while Jerry was a hugely well-known guy in the industry, it's the passing of the torch to a guy who has other skills. Being in a centralized role is a very hard thing to do."
The source stressed that it is important for audience developers to strengthen their skills and expertise in online marketing, or risk possibly being replaced. "The majority of the b-to-b world's Web sites are woefully inadequate when it comes to getting people to sign up, even for a newsletter, much less a subscription," the source says. "Just like editors had to learn [online publishing], it's the same thing for audience development people. If you don't know SEM, it's time to start learning."
Penton Media has gone through quite a few changes this year. The company let 42 employees go in June on the heels of a hiring and salary freeze and budget reforecasting in April. CEO John French was than replaced by Sharon Rowlands in October. Penton Media is currently the largest independent business-to-business media company in the U.S.
Meet the Author
---