Penton Credit Rating Revised

Removal from watch list follows layoffs, revenue reforecasting.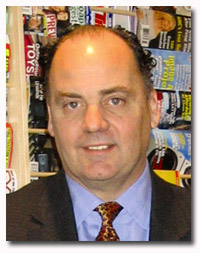 A little more than a month after Penton Media called for a salary and hiring freeze, and launched a company-wide revenue reforecasting, Standard & Poors has removed the b-to-b publisher from its CreditWatch program and affirmed its 'B' credit rating.
"The affirmation and CreditWatch removal follow the company becoming current with its filing of financial statements," analyst Tulip Lim said in a statement. Penton was placed on CreditWatch on April 24 with what the financial credit rating agency called "negative implications."
Last month, Penton laid off 42 employees in response to certain product groups feeling "the effects of the economic downturn that has impacted much of the business-to-business media industry," CEO John French [pictured] wrote in a memo to staffers at the time.
According to S&P, Penton's first quarter revenue increased 11 percent due, in large part, to its merger with Prism Business Media Holdings, which was finalized in February 2007. EBITDA for the quarter increased 33 percent, also due to the merger.
Pro forma revenue fell 4 percent, according to S&P, due to weak advertising demand in the company's publishing segment.
Penton isn't the only b-to-b publisher facing difficulty in the rocky credit market. Last month, S&P revised Cygnus Business Media's credit rating outlook from stable to negative because of concerns over Cygnus' significant debt due in 2009. Earlier this year, S&P revised its outlook of Hanley Wood from stable to negative, citing the soft housing market and "weaker than expected" 2007 operating results.
Meet the Author
---