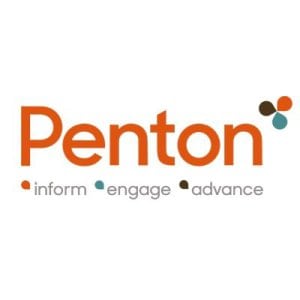 SEE ALSO: Printers, Banks Among Penton's Largest Creditors
Trade publisher Penton Media Tuesday announced that it has reached an agreement with its lenders on the terms of a restructuring through a pre-packaged Chapter 11 plan of reorganization. If approved, the plan is expected to eliminate $270 million in debt.
In addition to the agreement, the company said a number of its existing shareholders have agreed to make "a significant" new investment in the company. When contacted by FOLIO:, a Penton spokesperson declined to say exactly how much of an investment will be made.
In financial restructurings, it's common for an equity exchange to
happen between company owners and their lenders. The spokesperson, however, said there will be no changes in the company's ownership, which includes MidOcean Partners and Wasserstein & Co. No layoffs are associated with the restructuring, she said.
Roland DeSilva, co-founder and managing partner of media investment bankers DeSilva + Phillips, called the Chapter 11 filing "unfortunate" but said the restructuring, overall, is a positive move for Penton. "Penton is going through an effective transition from a traditional b-to-b publisher to an information and digital media company," he said. "This reorganization will be effective because Penton will now be able to manage the transition in the markets as opposed to managing the balance sheet and servicing the debt, which was the problem."
Last fall, Penton hired global investment bankers Rothschild Inc. to assist with an evaluation of its current capital structure. MidOcean and Wasserstein acquired the company in 2006 for $194.2 million, plus assumption and payment of debt, putting the total value of the deal at $530 million. The company's current debt has been estimated at close to $1 billion.
The Penton spokesperson, however, declined to say how much debt Penton carries and said she was not immediately sure what type of debt will be eliminated as part of the pre-packaged reorganization plan.
In announcing the reorganization, Penton CEO Sharon Rowlands called the restructuring a "positive, strategic step" for Penton. "This restructuring will allow us to achieve a debt level that is more sustainable in the current economic environment. With a strengthened capital structure, we will be better positioned to fully leverage our operations, which have been and continue to be profitable."
Penton said it will operate with "business as usual" through the restructuring process. It said it expects to emerge from Chapter 11 within 30 to 45 days.