Penton Media Emerges from Chapter 11

CEO: 'Restructuring was in everybody's best interest.'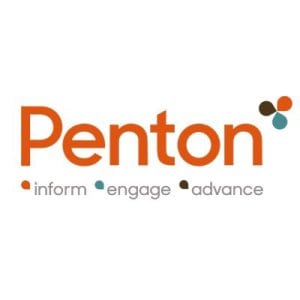 Less than a month after undergoing a pre-packaged reorganization designed to reduce the company's debt by $270 million, Penton Media announced it has emerged from Chapter 11.
On Friday, March 5, the U.S. Bankruptcy Court for the Southern District of New York approved Penton's pre-packaged plan. In addition to the elimination of $270 million in long-term debt, Penton received an extension of the maturity on its senior secured credit facility through 2014.
Last fall, Penton hired global investment bankers Rothschild Inc. to assist with an evaluation of its current capital structure. MidOcean and Wasserstein acquired the company in 2006 for $194.2 million, plus assumption and payment of debt, putting the total value of the deal at $530 million. The company's previous debt was estimated at close to $1 billion.
"This speaks to the fact that we put in the effort upfront with negotiating the new structure with our banks and our private equity backers," Penton CEO Sharon Rowlands told FOLIO:. "At the end of the day, this restructuring was in everybody's interest. A lot of the time these things get caught up with people arguing. This was straightforward. We're seeing improved performance so far in 2010. Our digital business is performing strongly. Print remains weaker but improved in the last quarter of 2009. Custom marketing services are performing strongly. Tradeshows vary show by show. We're fortunate that our two largest shows are in the natural products area and our third largest show is in waste management–those are all sectors that are holding up pretty well. I'm starting to feel pretty good about 2010."
What's Next
Improving the sales process is a priority. "Our clients are increasingly looking for a more targeted, return-based approach," said Rowlands. "We all need to become more relevant in our market and that relevance has to be manifest in content strategy and driving new product development, which has a big impact on the sales organization and the ability to sell in a more consultative manner. Now we can have management focused on the business rather than getting a restructuring done."
However, that includes changing the sales approach. As part of a roundtable discussion at the DeSilva + Phillips Dealmakers Summit last month, Rowlands said that, "Only a fraction of the publishing sales force today is capable of communicating effectively to clients."
Rowlands said Penton is taking some specific steps to try to counter that. "We are creating and hiring what we call product specialists," she added. "For example, one of the teams we've built out is the custom marketing services team. They exist to help the sales force with training and get involved in more complex sales. Another step is deploying a more formal account planning process to help salespeople decide which opportunities are appropriate and to bring in the support they need."
Meet the Author
---