Penton Media Announces Hiring, Salary Freeze, Company-Wide Revenue Reforecasting

CEO expects to complete reforecasting process before end of April.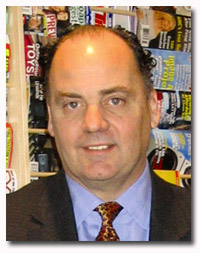 Penton Media has joined a growing number of magazine publishers who in recent weeks have made drastic moves in an attempt to reduce operating costs.
According to an internal memo obtained by FOLIO:, Penton CEO John French [right] has called for salary and hiring freezes, and has launched a company-wide revenue reforecast for the remainder of 2008.
"Over the last several weeks, I have been meeting with our senior managers to review their revenue projections for the remainder of the year," French wrote in the memo. "Based on our forecasts, we project considerable revenue challenges for the balance of the year."
In the memo, French indicated that he has requested product managers to submit restated revenue and expense forecasts for the rest of the year. He expects to complete the process by the end of the month.
French also called for a freeze on employee salaries and on hiring. The exceptions to the hiring hold are what French calls "key" hires, including those for Penton's New Media and Buyers Guide groups, its helpdesk, and the potential hiring of a CFO.
The salary freeze will continue until the company sees "indications of bottom-line improvement," French wrote in the memo.
"It's not like we're seeing everything across the board down in revenues—some areas are performing well," a Penton spokesperson tells FOLIO:. "We're facing the same challenges in revenues that many other companies are facing. We're working hard to stay on top of things and to reduce costs."
Last week, the Nielsen Company confirmed that it had laid of a number of staffers–including at Nielsen Business Media—as part of a company-wide restructuring plan that would cut about 4,000 employees from its workforce.
On Thursday, tech publisher Ziff Davis Enterprise also confirmed a restructuring that included several layoffs.
"I realize measures like the ones mentioned above are not popular and that many employees will be disappointed," French wrote in the memo. "However, you should know that I do not take these decisions lightly. My objective is to proactively take the steps necessary to address our growing expenses in an effort to curtail the need to make more drastic moves in the future."
Meet the Author
---