Penton CEO David Kieselstein On the Farm Progress Deal

The acquisition signals a focus on existing sector and capabilities expansion.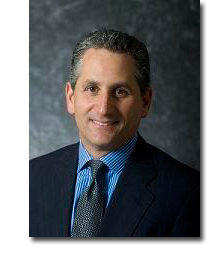 Last week Penton acquired Farm Progress from Australian company Fairfax Media for $80 million. The deal is one of the biggest of the year so far in the "traditional" b-to-b media market. It's also representative of where Penton wants to focus its resources, says CEO David Kieselstein who joined the company at the beginning of this year. The concept of user engagement—both in terms of how deeply the customer base is engaged with their own markets and with a media company's products—will loom large as Penton examines its brand portfolio for future growth. That growth, says Kieselstein in an excerpt here from a larger interview, will be organic, with some opportunistic acquisitions.
How did the deal come about? Did you guys approach [Farm Progress owner] Fairfax Media?
By no means was Farm Progress on the block. We had actively approached Fairfax and that dates back a bit. There was an initial approach before I even joined Penton and we recently redoubled the effort in large part because we saw Farm Progress as such an attractive fit.
So in large part it was due to our perseverance combined with the fact that I think Fairfax realized that given where they are it was not as strategic an asset—but it's a highly strategic asset for us.
Does this date back to Sharon Rowlands' tenure?
It ties less to the tenure of CEOs and ties more to the combined mindset of Penton and both of our private equity owners [MidOcean Partners and Wasserstein & Co.] on sectors that we really find attractive. We're evolving that mindset right now to be even more focused on the idea of doubling down on sectors that we see as critical from a long-term standpoint and looking to de-leverage in areas we don't.
We don't expect to be in more sectors going forward, this is much more about having as dominant position that we can in the sectors that we care about and then expanding market share with new capabilities that we'll be pursuing.
Can you be any more specific in those areas of de-leverage?
We'll certainly continue to look. I think the marketing assets were a good example as a highly strategic asset for you [Folio: parent company Access Intelligence purchased four marketing brands from Penton in October]—we didn't have scale and we didn't have a good line of sight on long-term growth. Coupled with that, we tend to focus less on properties that have a functional distinction to them and more based on what's the core industry you are in, which is where we think the rubber meets the road.
There's a lot more focus now on new capabilities we want to drive through the company across all of our sectors and focus on organic growth in addition to what has historically been a very heavy acquisition-based strategy.
Do you see the Farm Progress deal as mostly a sector expansion or are there elements that reveal where Penton wants to progress strategically as a company?
First if you focus on the sector itself there were really two components to that. First is the overall industry characteristics. Domestically it's a very healthy sector. Farmers are in the best economic shape they've been in a long time. The U.S. is viewed as a global leader in agriscience, which opens up a lot of potential not just within the U.S. and exporting that knowledge, but opening up opportunities beyond our borders. It's also kind of a universal language in some respects, more so than other industries where there might be more difficulties in crossing borders.
All of that lines up very nicely with where we see the long-term underlying business characteristics in ag.
On top of that we are focusing more and more on this idea of user engagement being at the center of what we do. My background was in the consumer media business where a lot of attention was spent on understanding what the user needed to create a very high level of engagement. And that's a defining characteristic for us in terms of where we place bets going forward.
Agriculture has a highly engaged user group. Farmers and ranchers are in their businesses for the long haul. They're business owners in general and they're making decisions that affect their overall livelihood, not just the company they work within and a lot of them are smaller businesses. It's a very tight community.
There are a lot of touchpoints if you consider that, that relate to very significant user engagement if you crack the code on what their needs are.
Farm Progress has some very complimentary assets and valuable properties. In particular, their shows are a real gem of an asset. We did not have any events and we determined it would be very difficult to start from scratch and launch those.
Where it really starts to get interesting is when you look at the characteristics of the sector and the company and how that fits into what we're going to be focusing Penton on going forward. Which gets back to user engagement being at the center.
Unfortunately so much of b-to-b media's revenues come from marketers. It's not necessarily intentional, but sometimes I think we lose sight of user engagement as being the heart of the business—regardless if the user is paying us directly or we're generating revenues through marketing relationships.
It really falls into three major categories. One is the area of actionable ideas and insights. The second is around data and workflow tools and the third is around community and networking. And if you consider the agricultural space and Farm Progress I think there's a very good fit there.
For more on Folio:'s conversation with David Kieselstein, look for an expanded Q&A in the December issue of the magazine.
Meet the Author
---