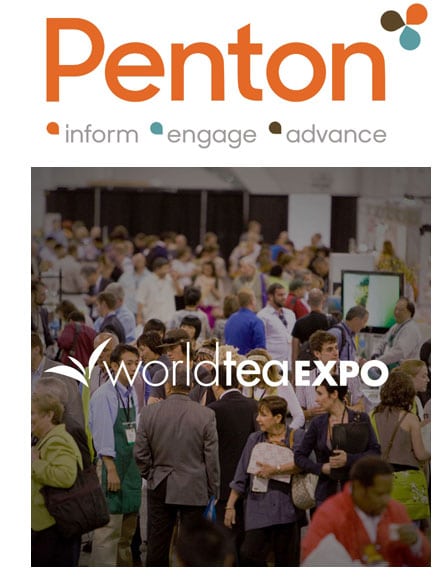 Penton has acquired World Tea Media, producer of the World Tea Expo, from F+W. Included in the transaction is the Expo, an online education and certification program and a news site.
The deal marks an about face for F+W, which had planned to use its 2012 acquisition of World Tea Media to grow into the food and cooking market. "We're excited to welcome World Tea Media, as they're an ideal match for our community-focused philosophy and our broader strategy of expansion into the cooking and food communities," said then F+W Media CEO David Nussbaum in a statement when they originally bought the assets.
Now, however, F+W is instead focusing on its core enthusiast platforms. "When F+W acquired the World Tea properties in January 2012, we set our sights on healthy beverage, coffee, and food markets. However, our core competency has been and will remain in our enthusiast, niche communities," says interim CEO Jim Ogle in a statement announcing the deal with Penton.
The sale comes on the heels of the departure of CEO David Nussbaum, who is joining America's Test Kitchen as CEO.
Terms of the deal were not released.
Strategically, Penton already has assets in the food and healthy living markets, notably its New Hope Natural Media division, which produces the Natural Products Expo East and West tradeshows. But the company also cites its Multi-Unit Food Service Operators Conference, Nation's Restaurant News and Supermarket News as complimentary assets as well.
World Tea Expo will be led by group president Fred Linder, who also runs the New Hope products.
World Tea Media staff are expected to transition to Penton with the deal.