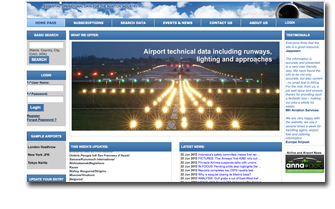 Penton announced today that it has acquired Highline LP, a company based outside of London that provides data and sales information for the business and commercial aviation markets.
The two companies have been partners for about sixteen years, with Highline providing its data for Penton's AC-U-KWIK brand, a directory of airports, fixed-base operators (FBOs) and the various suppliers that support the aviation market—fuel suppliers, maintenance, catering and so on.
Highline, which employs about five people, also runs airportdata.aero, an information and data product that more specifically serves the commercial and cargo markets, and the deal will tie this product more closely to Penton's two commercial/cargo brands Air Transport World and SpeedNews.
This aspect was also a key driver to make the acquisition. The data that's developed by airportdata.aero can be packaged and sold to the Aviation group's advertisers and readers. Plus, with all of the support operations serving airports, there's likely other verticals within Penton that may be able to leverage that data in other, more tangential markets.  
The terms of the deal were not released, but observers estimate the sale price below $5 million.