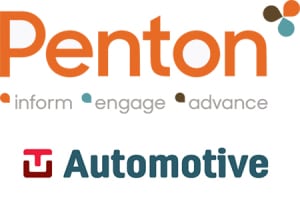 Penton has acquired TU-Automotive, a live event and digital media firm focused on the connected vehicle market, from FC Business Intelligence, the company announced today at CES 2016—the International Consumer Electronics Show in Las Vegas.
Founded in 2002 and dedicated to one of the automotive industry's fastest-growing segments, TU-Automotive provides in-depth analysis of new technologies like network-connected vehicles and automation on its website, as well as 13 annual live events across the globe—from Detroit and Las Vegas to London and Tokyo.
The brand will join Penton's ground transportation group, which is led by Sue Boehlke and encompasses brands such as American Trucker, Fleet Owner, and WardsAuto, among others.
"TU-Automotive offers the most respected, high profile platforms to expand Penton Ground Transportation's reach beyond the United States into Europe, South America and Asia," said Boehlke in an official statement.
The acquisition aligns with Penton's 2016 thematic initiative focused on the Internet of Things (IoT)—that is, everyday objects embedded with electronics allowing them to collect, communicate and react to data.
"IoT and connected devices are a major theme across Penton, impacting many of our industry sectors," said Penton CEO David Keiselstein. "In 2016 we are launching a major IoT initiative to help companies break down the complexity. From sensors and platforms to data and security issues, we'll cover best practices to help businesses grappling with this new wave of technology."
A Penton spokesperson confirmed to Folio: that the company will launch a new website this spring focused on the impact of IoT in manufacturing and smart cities, as well as a live event later in the year targeting decision makers interested in implementing IoT solutions into their businesses.
FC Business Intelligence was co-advised on the sale by independent investment banks JEGI and Clarity, headquartered in New York and London, respectively.
Said Gareth Ragg, TU-Automotive division director, "The acquisition is hugely exciting for the future of TU-Automotive. Penton has deep roots in the automotive industry and shares our visiion of a connected world where the vehicle plays a central role."
Tech research firm Gartner predicts that more than 250 million vehicles will be network-connected by the year 2020, with the number of installed connectivity units jumping 67 percent over the next five years, says Penton.
On the same day that Penton's TU-Automotive acquisition was announced, WIRED launched a new vertical devoted entirely to transportation, citing "fundamental changes" in "how we move around the planet," and referencing recent technological advances such as Audi's self-driving car.