PennWell Makes Key Acquisition in Power Market

Buys TransmissionHub and GenerationHub from Energy Central.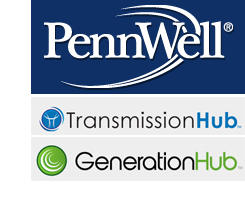 As part of a flurry of year-end and early 2013 acquisitions, PennWell has expanded its coverage of the electric power industry by buying TransmissionHub, GenerationHub and related assets from Energy Central.
Terms of the deal were not released.
TransmissionHub and GenerationHub are online information portals servicing professionals who deal with North America's electric power infrastructure. Both provide news, data and analysis in the transmission line and power plant markets.
Included in the deal are database subscription services, newsletters and three events—TransForum East, TransForum West and TransForum Texas.
"These electric power databases and intelligence services provide an exceptional fit with PennWell's growing suite of data and information products for the oil and gas and electric power industries," said PennWell president and CEO Robert Biolchini in a statement.
The brands will be aligned with PennWell's MAPSearch product, and overseen by MAPSearch general manager Edward Metz.
Seven employees will make the transition to PennWell as a result of the deal.
Meet the Author
---