PennWell Acquires Oil and Gas Event

Deal is the second for PennWell so far this year.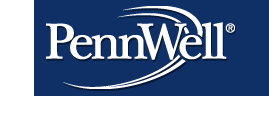 B-to-b media company PennWell has acquired the Petroleum Network Education Conference from Philip P. Crouse & Associates, a Dallas-based company serving the oil and gas industry.
Sale details were not released, but under terms of the deal PennWell will hire Cindy Crouse on a consulting basis to continue to run the event.
PNEC serves the data and information management aspects of oil and gas production and exploration.
PennWell already has a group of assets serving the oil and gas market, including its Oil & Gas and Offshore titles, and plans to align the PNEC event with these brands.
"We were impressed by the quality of PNEC and the loyal following among major operators, independents, national oil and gas companies and technology companies which the Crouses have nurtured," says PennWell president and CEO Robert Biolchini in a statement. "We intend to leverage PennWell's publishing assets and the event expertise of our editorial staff of the Oil & Gas Journal, Offshore and Oil & Gas Financial Journal to preserve the standard of quality in conference content established by PNEC over the last 17 years."
PNEC's May event this year attracted 580 attendees and included 30 exhibitors and 23 sponsors, says the company.
The event will be managed by Mark Peters, vice president and group publishing director of PennWell's oil and gas titles and events.
PennWell has been making a series of targeted acquisitions over the last year. It acquired the public safety group from Elsevier last September, and early this year it bought two brands from Energy Central.
Meet the Author
---