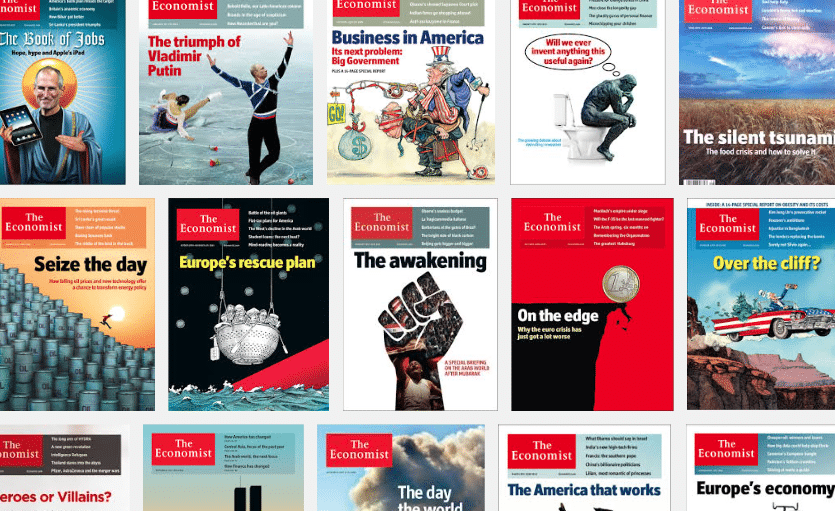 Pearson is selling its half of The Economist Group to existing shareholders for $730 million, the first major ownership change for the magazine in close to 90 years.
Exor, an Italy-based holding company for the Agnelli family, will purchase the majority of the new shares for approximately $448 million, while The Economist Group itself will buy back the remaining piece.
The Agnelli's, who have a major stake in Fiat Chrysler and other high-profile investments in ventures like the professional soccer club, Juventus, already owned about 5 percent of The Economist Group. Wednesday's deal makes them the largest shareholder in the company with a 43-percent stake. Exor's chairman, John Elkann, is also a board member of the company.
Their power won't necessarily be commensurate with their stake though. The purchase also brings voting and ownership caps to the Group's articles "which will safeguard the independence of the company and crucially, the independence of The Economist."
"The board's priority was to secure the independence of the ownership of the Group and the continued editorial independence of The Economist. The strength of the Group's balance sheet meant that we could reorganise our shares so as to reinforce our editorial independence and benefit our shareholders. The transaction has the full support of the Board, the trustees and the current editor of The Economist as well as her surviving predecessors," says Rupert Pennant-Rea, the chairman of The Economist Group.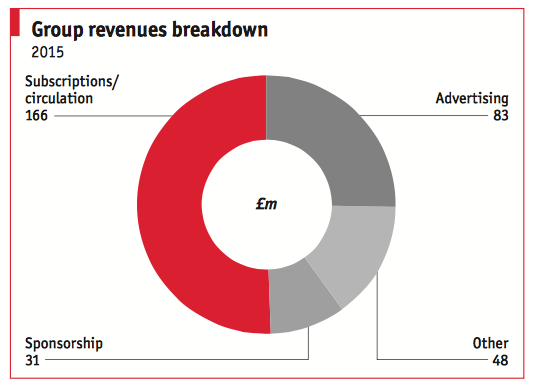 As Pennant-Rea references, the company's balance sheet has been solid recently, despite general turbulence in the publishing industry. While revenues have declined almost 10 percent from $362 million in 2012, operating profits have remained steady, hitting $60 million in 2015, according to the company's annual report.
That stability may stem from the evolution of revenue source mix. The Economist Group has increasingly been driven by subscription dollars, only generating about a quarter of its income from advertising in 2015—the reason for much of the downward pressure on magazines. Meanwhile, global circulation has climbed by almost 25 percent since the mid-2000s to 1.6 million.
For its part, The Economist Group says it's helping fund the purchase with the sale of its headquarters, the Economist Complex, home to the publisher's editorial team since the 1960s.
The sale comes two weeks after Pearson sold the Financial Times news group to Japanese business media company, Nikkei, for $1.3 billion.
"Pearson will now be 100 percent focused on our global education strategy," John Fallon, Pearson's CEO, said at the time, hinting at the company's plans for The Economist Group.