PE Firm Acquires Minnesota Regional Publisher

Petters Group buys Metropolitan Media Group after company ceases operations.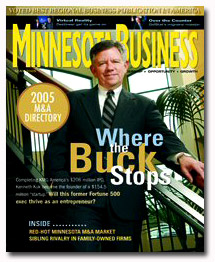 UPDATE: Metropolitan
Media Staffers Denied Back Pay, Vacation Wages
Bloomington, Minnesota-based Metropolitan Media Group—publisher of MinnesotaBusiness and 18 other regional lifestyle and custom magazines—has been acquired by private equity firm the Petters Group.
The deal, finalized Thursday, comes the same day Metropolitan Media ceased operations due to "financial commitments," a Petters Group spokesperson told FOLIO:. She declined to comment on financial terms of the deal. The Petters Group had been a minority investor in Metropolitan Media prior to the acquisition.
As part of the deal, Metropolitan Media will be called the Community Media Group. Its operations will be relocated to Petters Group headquarters in Minnetonka, Minnesota.
According to the spokesperson, Petters Group executives will "begin an evaluation process" and hope to determine "in the next few weeks" which, if any of the magazines they will need to shutter. Forty of Metropolitan's 50 full-time staffers have offered to stay on under the new ownership. Employees were notified of the acquisition on Thursday.
"Minnesota Business is the main title there, and no doubt Petters will focus the business around it and other products that can be leveraged," says Kim Mac Leod, president of Regional Media Advisors, an M&A advisory company for the regional market. "Petters is a private equity group that appears not to have other media assets, so it seems to be a fit that they will make into a good one rather than the other way around."
In addition to MinnesotaBusiness, Metropolitan Media publishes Bloomington, Edina and Lake Minnetonka magazines.
Meet the Author
---