UPDATE: PC World Editor Resigns

Harry McCracken, who once clashed with CEO over ethics, to launch own tech site.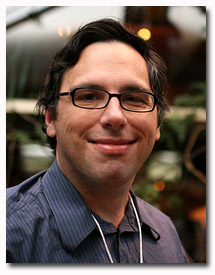 Harry McCracken—the award-winning editor of PC World who clashed with its CEO over ethics—has resigned. According to a post on his blog
, McCracken is stepping down to launch his own technology Web site.
Details about the launch were not immediately clear. McCracken declined to comment. His last day is June 2.
"I could happily do this job forever—but new challenges are good, too," McCracken wrote in the post.
McCracken resigned as editor-in-chief in April 2007 over a dispute about an opinion piece that then-PC World CEO Colin Crawford killed over advertising concerns. McCracken's resignation generated a flurry of news stories and sparked a number of outraged readers to post negative comments online and to cancel their subscriptions. A little more than a week later the standoff was resolved and he rejoined the magazine in his former capacity.
Award-Winner
IDG's PC World has been critically recognized with more than 60 awards since McCracken took the post of vice president and editor-in-chief in March 2004. Some of those honors include numerous American Business Media's Jesse H. Neal editorial awards and FOLIO:'s annual Eddie awards. He also received ABM's 2008 Timothy White award for upholding editorial standards and integrity.
McCracken was named to the 2008 FOLIO: 40
as one of the "industry influencers."
"You can take the editor out of PC World," McCracken wrote. "It's harder to take the PC World out of the editor."
Meet the Author
---