Paved Magazine to Fold at Year's End

Its 2013 winter issue will be its last.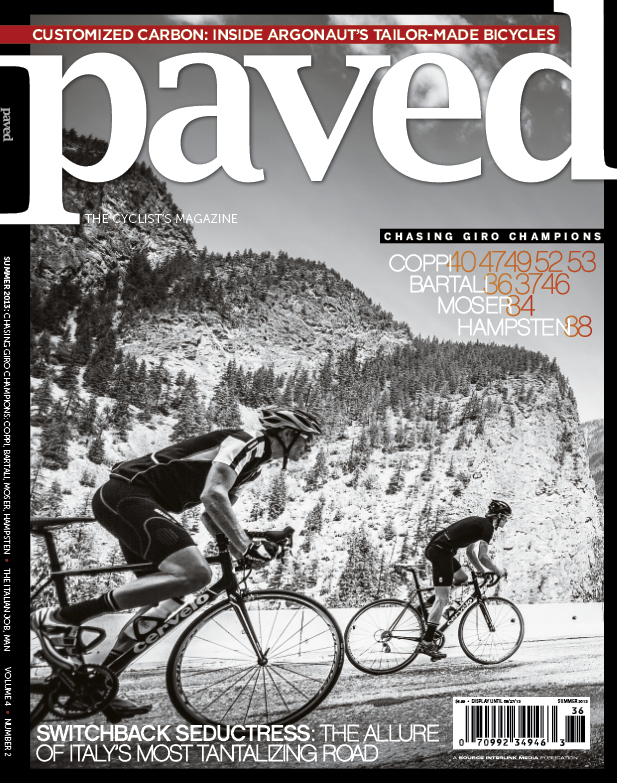 Overall, 2013 was a promising year for magazines with launches outnumbering closures by three to one–driven mainly by niche startups. However, Paved magazine is on the wrong side of that ratio, as the niche title announced it is shuttering operations following the release of its winter issue.
Paved launched in 2010, and was devoted to the avid road cyclist. The magazine was part of GrindMedia's 22-title portfolio, which all cater to fans of action, adventure and outside sports.
The company says that circulation had been steadily growing since launch, reaching upwards of 20,000. Nevertheless, it also says there were too many challenges to overcome for the brand to continue on in print. 
Senior vice president and group publisher, Norb Garrett, suggests that although the decision was a difficult one to make, it was in GrindMedia's and parent company Source Interlink's best interest.
"With a crowded marketplace and endemic industry working its way slowly out of a challenging economic environment, we determined it was appropriate for us to focus singularly on growing our position in the mountain bike space through Bike Magazine," Garrett says in a statement.
For now, the Paved brand will be kept alive online. Also, Garrett tells FOLIO: that only one position will be erased in light of the closure because most of its team also worked on the Bike Magazine sister brand.
Moving forward, Bike Magazine will be offered to Paved subscribers to fulfill remaining subscriptions. Garrett says that the new focus will be to build on the strength of Bike and merge some of the successful elements from Paved.
He also reveals that GrindMedia is investing heavily into the Bike brand, and wil be getting bullish on video in 2014. In fact, he says the company just hired a video editor to oversee the content extension.
Meet the Author
---