Paula Deen Launches Digital Video Network

Subscription on-demand video programming will roll out in September.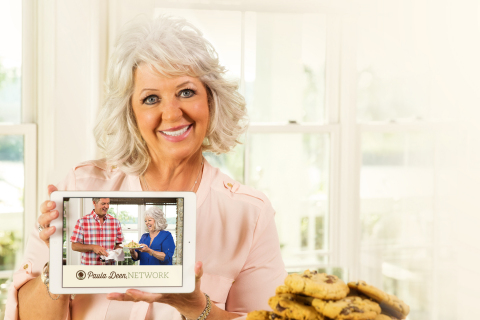 It was a little over a year ago when many wondered what would become of Paula Deen's empire after her racially-fueled legal deposition was leaked. The Food Network took immediate action and terminated the remainder of her contract, which included two on-air programs. To make things worse, Wal-Mart, Target and Home Depot all stopped carrying her branded products. For a little while things looked bleak, but Deen bounced back quickly.
Aside from her fans, Deen's magazine publisher, Hoffman Media, was amongst the first to stand by her. A few weeks after the scandal broke the company announced they would continue to publish her magazine Cooking With Paula Deen. A smart move in hindsight, as the magazine reportedly grew its circulation by 40 percent thereafter. (A pretty good indicator that she didn't disenfranchise her fans.)
Last August all claims against Deen in her discrimination suit were dropped. Since, she has been busy rebuilding her brand.
In February Deen's "comeback" was made apparent when she revealed her new company Paula Deen Ventures. She reportedly received somewhere between $75 to $100 million in backing. In addition to manufacturing and producing her own cookware, books and cruises, Deen also publishes content through her website. And starting in September, she will roll out an on-demand digital video network.
The Paula Deen Network will be a mix of entertainment and how-to content. Subscription membership plans run $7.99 a month for a full year, or $9.99 on a month-by-month basis. Promotional marketing has begun ahead of the September 24 launch, and prospective members are being offered incentives like coupons, contests and behind-the-scenes content.
Meet the Author
---