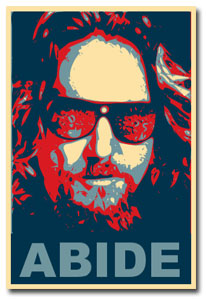 What started out as a fun traffic grab could turn into revenue.
Since Paste, the music and entertainment magazine, launched its Obamicon generator on January 13, the site has generated 1.5 million page views. That's 300,000 more than what Paste's Web site averages a month, or 1.2 million. "It's officially bigger than our magazine site," Josh Jackson, Paste's editor, told me. "At least for its 15-minute run."
Now Paste has launched an online store where users can buy t-shirts, coffee mugs and "Hope" posters personalized with their own Obamicons.
Isn't capitalism, after all, what hope is all about?