Paste Launches Obama Mini-Site

Music magazine allows users to create their own Obama 'Hope' poster.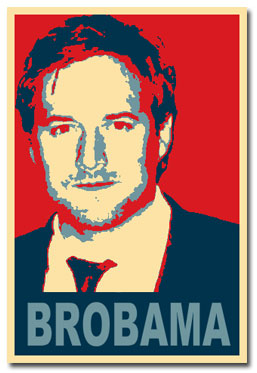 Paste, the Decatur, Georgia-based music and entertainment magazine that's developed a penchant for innovative experimentation, has launched a Web site—Obamicon.Me—that allows users to create their own digital versions of the iconic Barack Obama "Hope" poster.
The
Shepard Fairey-designed poster became a cult phenomenon, and was one of
the iconic images of the 2008 presidential campaign—one that inspired
magazine covers from 5280 to Time.
Already, more than 10,000 "Obamaicons" have been created.
That
a music and entertainment magazine would launch a Web site that has
almost nothing to do with the music or entertainment industries is unusual,
but sorta par for the course for Paste. In 2007, the magazine rolled
out a pay-what-you-want subscription offer modeled after the rock band
Radiohead, which allowed its fans to pay what they wanted to download
an album.
Last year, the magazine began placing ads in the footers of editorial pages, alongside page numbers, launched a 'VIP' subscriber program and an online ad network.
The Obama site is also a traffic grab, as the URL redirects to Paste's Web site, and a banner ad appears at the top.
Meet the Author
---