Parse.ly Releases API for Dash Analytics Platform

Public availability allows publishers to manage and customize reader content.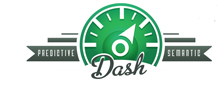 Dash, the content analytics product of Parse.ly, will now have its API available to the public. The API enables publishers to use Dash's collected data to personalize reader experience and develop more tools to ease content delivery and editorial management.
The API leverages the metadata gathered through Dash to create personalized recommendations to enhance the reader's experience. It allows access to the real-time data collected through the analytics, including traffic and social data on articles, authors, sections, referral sources and topics discussed in the content.
Several Dash API tools used by web publishers include the recommendation engine, a backend site, top stories and a site overlay.
Condé Nast's Ars Technica has executed Dash's API site overlay and recommendation engine. The site overlay shows real-time page view data at the top of the Ars Technica homepage, giving editors the chance to adjust article distribution pathways and allowing writers to respond to trends quickly. Jason Marlin, Director of Technology for Ars Technica discussed the site overlay on Parse.ly's company blog. "I think having it [the numbers] right there at a glance has helped people [editors] tweak how they make their headlines and the types of content that they write about."
For Ars Technica, recommendations appear in the customized "My Stories" space and in a grid underneath posts, allowing Ars Technica to monitor and filter out content for specific users, despite their anonymity. The API also allows Ars Technica to surface content for users that may be older but is currently trending on social networking websites or on Reddit. That way, users that may have otherwise missed the material can become part of the social discovery.    
Other publishers using Dash include Meredith Publishing, The Atlantic, Mashable, The Next Web and US News. Pricing begins at $499 a month.
Meet the Author
---