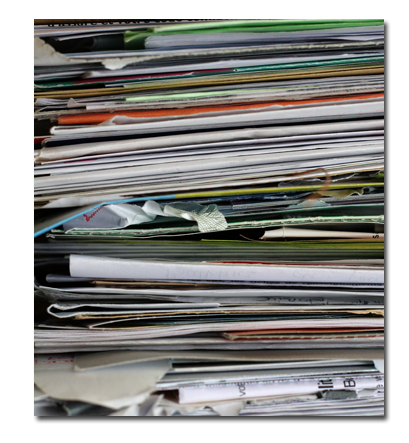 Last week, the American Spectator sent a letter asking some 60,000 e-mail subscribers to cough up donations to help offset increased paper costs. "Please help us fill the $26,000 shortfall created by the perverse incentives of the liberal agenda," the right-wing conservative magazine's publisher wrote. "Our paper costs are rising for NEXT MONTH'S ISSUE."
Partisan politics aside, the cost of paper is in fact creeping out of the darkness. For a couple of years, magazine publishers have enjoyed flat or even declining paper prices as the supply had largely outstripped demand. That trend is coming to an end.
Over the last few weeks, several paper makers have announced price hikes on their magazine-grade stocks, including coated freesheet (CFR), coated groundwood (CGW) and supercalendered (SC). Just when revenues are finally beginning to pick up (at least for some), most publishers of printed magazines will need to either make adjustments or be able to eat the added expense for paper.
Click on the chart below (then click on the pop-up chart to increase its size) to see the recently-announced rate increases, listed by paper maker and effective date (courtesy of Midland Paper):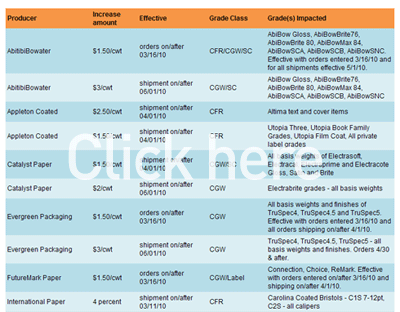 For the full list of price hikes, including all paper grades, click
here.