Supply and demand for the coated mechanical paper used in magazines have been spiraling downward since the late 2000s, but the declines have started to level off in recent months.
Demand has suffered as magazines have cut folio sizes and frequency, downgraded paper weights and moved more assets to digital; suppliers have played catch-up by reducing capacity through shutdowns. That dynamic has
played out with consistent year-over-year declines in shipments and a steady dip in prices.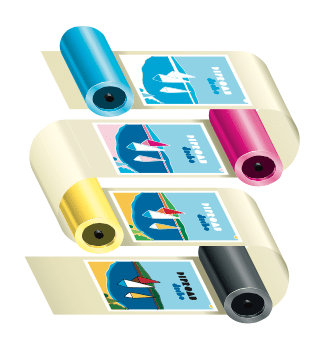 Both of those trends are starting to ease up though. In April, shipments of coated mechanical paper increased for the first time in nearly two years, according to the American Forest and Paper Association, while 2014 also ended with shipments up more than 4 percent. At the same time, price hikes were announced for the end of 2014 that could put an end to a 15-percent slide over the last three years.
"Demand appears to be falling but [coated paper] mill shutdowns seem to have kept supply and demand in some kind of balance," says Maria Blondeaux, COO of Niche Media. "There are fewer mills to buy paper from and that is not a great thing for publishers."
Offerings have also shrunk as a byproduct of the capacity reductions. That's not necessarily a bad thing for publishers. It can offer opportunities to save on production costs with minimal impact on quality.
"There have been cases where our printer has discontinued paper weights and we've been able to shave some expense by making a reduction in weight or quality that's so small that none of our readers notice," says Kollin Stagnito, CIO at B2B publisher, Stagnito Business Information. "In fact, we've made some changes that we haven't even told our employees about and none of them have noticed. It's a great example of how, if you're careful about it, you can save some money in a way that has no disruption for readers or advertisers. It's almost imperceptible."
Consolidation Is A Good Thing?

The recently approved merger between NewPage and Verso—a deal that was five years in the making—could act as a major stabilizing force as well as the combined company seeks to control costs.
As the top two producers in the coated mechanical paper market for the U.S., the duo now controls about a quarter of the market share for the paper commonly used in magazines. Mill closures and sell-offs stemming from the deal—moves forced by the U.S. Department of Justice over antitrust concerns—leave another third of the market in the hands of Catalyst Paper.
Though demand is unlikely to increase in the foreseeable future as cheaper substitutes like supercalendared paper and digital migration become more ubiquitous, consolidation could mean stability. The major players in the market now have greater economies of scale to reduce costs and more leverage to keep prices up—or at least from dropping too far, too fast.