Of Panic, Perez and Print

A roundup of user comments.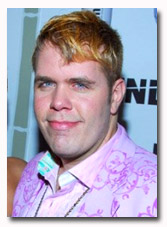 The user comments on FOLIOMag.com have been ramping up
lately. Some funny, some informative, some
clearly originating from redirected
Perez Hilton readers.
Here are some recent favorites …
On Penton Media's salary freeze ("Penton
Media Announces Hiring, Salary Freeze, Company-Wide Revenue Reforecasting"):
Articles like this are giving my boss, the publisher of a
much smaller b2b house, all the motivation he needs to tighten the reins on our
staff here. Great and timely news, but I'm afraid of the impact it will have on
our small, highly profitable company.
Kerry Smith—our CEO—on "Is it Time for
B-to-B Publishers to Panic?":
Everyone I've spoken with in b-to-b management has their
antennae up and tuned for what the coming months may bring. Prudence in
managing costs in the face of the uncertain moves by our customers is what we
should all be thinking about right now. However, this is also the time to ramp
up investment in new products and new initiatives. We should also resist the
temptation to cut costs at the expense of the long term viability of our
products.
More panic talk:
No one seems to address the most pertinent fact when it
comes to what's impacting B2B publishing—the pressure on content. Stated
bluntly, the original articles (almost always written by freelancers these days
for many B2B magazines) around which some ads could be sandwiched worked out
pretty well economically for print. Pay a freelancer $1500 bucks or something,
sell $18,000 worth of ads around it. That just doesn't work on the Web.
YES, content is king
… So why do so many of us continue to give it away?
On Vogue's controversial
Lebron-Gisele cover:
While I do see the "King Kong" resemblance, all I
thought of upon seeing that cover was how ridiculously awkward Gisele Bundchen
looks. She looks like she's falling … yet happy about it?
On Vanity
Fair's "Green Issue waste":
Condé Nast just doesn't get it. Can you imagine the
rationale on a sales call—CN Salesperson: "We have a star-studded 'Green'
issue coming up, editorial adjacent special ad ops …" Client: "Great, you're
printing on recycled stock, yes?" CN Salesperson: "Ha-ma-na, Ha-ma-na (Jackie
Gleason did it best!)." With brains like this in the business masquerading as
media industry avatars, is it a wonder publishing is tanking?
Per-fumed again. Most perfume is made with synthetic and
toxic chemicals. The pages of the 2008 VF issue were laced with this toxic respiratory
goo. I'd looked forward to reading this issue, however as soon as I opened it I
knew it had to go immediately to the radioactive bin.
On Henry Donahue's "Why
No One's Gonna Buy Your Blog" post:
I have a blog about Florida swampland for sale.
On "Magazine
Ad Revenue, Pages Decline":
Anyone heard of a little thing called the Internet?
Jack-tards! You people are dinosaurs.
Ah, yes, the Internet.
Meet the Author
---