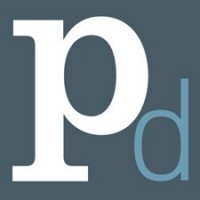 Monday morning, NSFWCORP's founder, Paul Carr, announced in a blog post that PandoDaily is acquiring his company. And PandoDaily's founder, Sarah Lacy, echoed the news in the same fashion.
Carr, who launched the company in 2011, describes the deal as a "full-fledge acquisition," but he did not dislose other transaction details aside from saying that shareholders and liabilities are being taken care of, and PandoDaily is inheriting him and his team of writers.
"I've made no secret about how NSFW was constantly trying to raise money for a somewhat different and unpopular business model-one where people pay money for journalism," Carr says. "We had reached a point where we said, 'We have work to do, we have journalism to do,' and when Pando proposed the acquisition we thought this was great because it could allow us to do the work we need to do."
NSFW had accrued around 6,000 subscribers for its ad-free publication, which was about half of the company's initial goal. Carr does say, however, that there was a surge of new subscribers over the past month-between 750-1,000. Nevertheless, raising money was a constant struggle.
"We were growing perfectly well," he says. "We had decently-high six-figure revenues. But the issue was that in order to do the kind of journalism we want to do, it's extremely expensive and we raised less than $1 million. We just weren't that good at raising money."
Lacy writes in her blog post that, "The NSFWCORP brand and voice will be going away, and everything will now be under the Pando brand. The old NSFWCORP team will adapt to our audience and style."
Earlier this year NSFW launched a monthly investigative long-form print magazine. PandoDaily will be tearing down the NSFW paywall. However, Lacy says the company will still produce a quarterly print magazine, but it will now be titled PandoQuarterly.
Carr suggests the rebranded print magazine will be, "at least three-times the size with better paper [and will] look like something you would wait three months for."
This story was updated on Tuesday, Nov. 26, following an interview with Paul Carr.