Paid Search Spending Spikes in Fourth Quarter 2010

Compared to same period 2009, spending jumped 35.5 percent in Q4.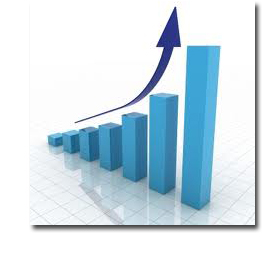 A recent report on the paid search market from SearchIgnite, a performance marketing technology and services firm, says paid search spending was way up in fourth quarter 2010 when compared to 2009. Marketers increased their spend by 35.5 percent in Q4, says the report, and 18.5 percent for the year.
In 2009, half of the year dragged by in the negative single digits, rising slightly in Q3 to flatten out through Q4. In the last three months of 2010, spending ramped up significantly, providing apparent momentum for the first part of 2011. Spending was up 25.4 percent in October 2010, 35.3 percent in November and 44.8 percent in December-which mirrors the holiday push.
Results of all that spending were up as well. Clicks in fourth quarter 2010 were up about 20 percent, impressions rose 2 percent and click-throughs jumped almost 18 percent.
Meanwhile, Google maintained its dominance in the paid search market, according to the report, increasing its market share from third quarter to fourth quarter by 3 percent, topping out at 82.6 percent by the end of 2010. Bing, on the other hand, only managed 17.4 percent market share in Q4.
Download the full report here. [PDF, register]
Meet the Authors
---