Paid Content 2.0

The rise of "Transcendent Media."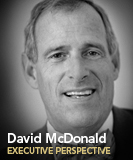 Paid Content and The Internet: Both had humble beginnings, yet were light years ahead of their time.
From their early iterations, marked by clumsy use of language, crude interfaces and slow adoption rates, they have been refined over time to become two of the most elegant and effective communication and marketing resources the world has ever known. In fact, the Internet and paid editorial content—now known as custom media, or branded content—currently rank first and second as the fastest-growing marketing mediums on the planet.
My, How Things Have Changed
More of today's publishing executives and marketers are seeing the light. They are discovering the value of editorial content that seeks to connect buyers with sellers. Unlike media audiences of the past, today's audience is smarter, busier, and more empowered to control which messages they consume. They demand relevant, timely, and intelligent content that matters to them and their lifestyles. And they want it on their terms. This is what that dirty little secret that some call advertorial—and most of us call branded content—is all about.
"Paid content is nothing more than the precursor to custom publishing," explains Jason Skinner, CMO of True North Custom Media. "Along with its indelible impact on the marketing industry, custom publishing, or branded content, has emerged as the single fastest-growing sector of the publishing industry today."
In fact, the 2010 Spending Study from the Custom Content Council (CCC) found that nearly 70 percent of companies are shifting from traditional forms of advertising and marketing to custom media.
Think about it: This same idea of wrapping your brand's message up in an editorial form that was introduced over 50 years ago has become as mainstream as the home computer. In this case, the old cliché certainly holds true: The more things change, the more things stay the same.   
The Merriam-Webster dictionary dates the origin of the word "advertorial" to 1946. The advertorial sought to portray a marketing message in the form of a journalistic report. While not the first person to deploy editorial content as a marketing solution—the advent of what we came to call "advertorial," this is a key point in the life of custom media. It is when we first started thinking about the value and credibility of content as a brand message—and we got it all wrong back then. Recall, the Custom Publishing Council is barely 10 years old … so this is all reasonable in terms of progression of a media format.
In fact, the 2010 Spending Study referenced earlier also found that:
• 68 percent of companies indicate that their organization is shifting from traditional forms of advertising and marketing to new forms (i.e. branded content, content marketing, custom publishing or custom media.
• 66 percent of marketers think branded content is superior to direct mail and 63 percent think it is superior to public relations.
• 29 percent of the average overall marketing, advertising and communications budget funds were dedicated to branded content.
Matching Message to Media
Marketers are not only using more and more branded content strategies—they are aligning their communications strategies around delivery platforms that are controlled by the consumer. This is an important fact in how we look at a marketing challenge and solution in today's media landscape. Print is useful and many (if not all) media messages start in a print form, but the real focus should be on what I call "Transcendent Media". This is why we have formed the Transcendent Media Lab—to explore how the idea of transcendent media shapes how content is delivered via the Internet, e-mail, mobile, video and other rich media formats.
A recent study conducted by the Custom Publishing Council and Roper Public Affairs discovered that 80 percent of decision-makers prefer receiving information in the form of articles instead of advertisement. Matching a custom message to a specific audience who wants to hear it is a more elegant, sophisticated way of communicating.
David McDonald is founder and CEO of True North Custom Media, a fully integrated custom media company. He is also founder and president of the Transcendent Media Lab, and a founding member of the Custom Content Council. David can be reached at dcmcdonald@transcendentmedialab.com.
Meet the Author
---