Overdrive Takes Top Honors at 60th Annual Neal Awards

Architectural Record recognized as winningest publication in award's history.
The Randall-Reilly Publishing Company took top honors at the 60th Annual Jesse H. Neal Awards as its Overdrive, The Voice of the American Trucker, brand received the Grand Neal Award during the ABM ceremony held March 14 in New York City.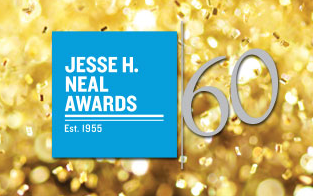 Overdrive's entry, "CSA's Data Trail" beat out 612 other submissions including three other finalists—"Project: Blackbird" from MTG Media Group's Plate magazine, IEEE Media's IEEE Spectrum's "The Age of Plenty" and "Videos by Crain's New York Business" by Crain Communications' Crain's New York Business.
"This is the kind of committed, analytical reporting where the line between b2b and public service disappears into great journalism," said Stats.org editor Trevor Butterworth of the winning entry. Butterworth, who presented the award to close the ceremony, was also head judge of this year's Neal Awards judging board.
The other three nominees for Grand Neal still managed to pick up some hardware during the afternoon ceremony, especially Plate's editor Chandra Ram who was named the 2014 McAllister Editorial Fellow. MTG Media Group picked up a trio of other awards including Best Profile for a Class A publisher for "Project: Blackbird" for which Ram contributed.
Despite not nabbing the Grand Neal, parent companies IEEE Media and Crain Communications both picked up a total seven awards each at this year's ceremony, dominating most categories.
Other special awards were given to Robert Cassidy, editorial director of Building Design+Construction, who was the winner of the 46th Annual G.D. Grain, Jr. Award for distinguished editorial excellence and Michael Fabey, editorial editor of Aviation Week, who received the 2014 Timothy White Award for Editorial Integrity.
Both Fabey and Cassidy were visibly moved by their achievements and thanked their family for their support throughout their careers, as well as jabbed a little at the industry heavy hitters who put profit over journalistic accountability.
"Part of our job is to help our companies make money, but our role and responsibility is to make a difference," Fabey told the audience.
In honor of the 60th anniversary celebration, the Neal Awards singled out the winningest publication and author in its lengthy history. Marianne Dekker Mattera, managing editor of MedPage Today, was honored for her 18 Neal Awards wins writing in the healthcare field. She previously won the G.D. Crain, Jr. Award in 1997. Also, McGraw Hill Financial's Architectural Record was given a special award for its record 28 wins, including a 2012 Grand Neal prize.
Click here to view a full list of winners and finalists for the 2014 Neal Awards.
 
Meet the Author
---