Outsourcing Marketing Functions For In-House Results

ALM taps Optify for consulting, audience analysis and more.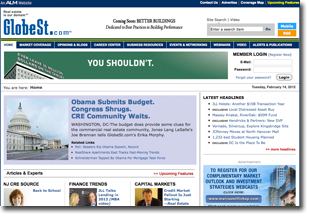 Despite a stabilizing economy, many publishers still function with a "lean" staff. In order to accommodate growing digital demands and a wider advertising portfolio with a thinner team, some companies are finding solutions outside their office walls.
"Around two years ago, we started looking into SEO and site traffic and realized we needed to start ramping up these efforts. At that time, we were on the heels of the financial crisis and hiring a staff expert to come in wasn't doable," says Scott Thompson, VP of integrated marketing and sales development with American Lawyer Media [ALM]. He decided to bring in Optify, a SaaS marketing software suite, to help fill in the gaps of GlobeSt.com's (the online component of ALM's Real Estate Media Group) strategy.
Thompson began with a basic package, utilizing weekly phone calls with an Optify consultant and checklists to sync staff with the new efforts. "They not only gave us a platform and tools, but taught us how to use them," says Thompson. "To impact this kind of change, it required a lot of our editors to do things differently. I was armed with the knowledge and the platform: traffic went up here, 100 more visits this week because of these efforts."
He says ALM's previous Web analytics system was difficult to use, and Optify provided a helpful interface. In addition to editorial use, GlobeSt.com's sales staff now taps the analytics to secure ad clients. Thompson cites other, unexpected uses for the Optify system as well. "We will monitor pages around the time that there's an event through their lead-gen component. If there's people coming to the site, spending more than five minutes in a certain area, we're able to engage them with other paid products," Thompson tells FOLIO:.
The efforts have paid off in numbers: the publisher experienced a 36 percent rise in organic traffic, and a 47 percent spike in social media traffic, from January to December 2011.
Like any new initiative, there were challenges as ALM staff adapted to working with an out-of-house vendor. "Not like it's not important, but people have this work as a supplement to their core responsibilities. Having a project manager with Optify that acts as a consultant keeps us on track, as there have been weeks or months that we didn't make any progress," says Thompson. "They found ways to get us back on track, encouraging us with 'Let's pick something else, let's move onto the next task.'"
Thompson recently upgraded to Optify's enterprise package, and ALM is now evaluating if the SaaS can be rolled out to other divisions within the company.
Meet the Author
---