Outsourced Design Key to Regional Mag Launch

Grosse Pointe magazine outsources ad design to India.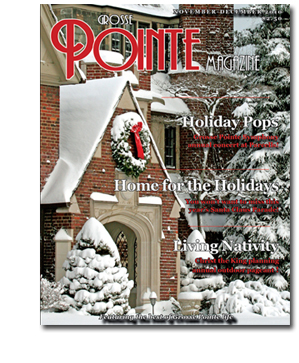 Magazines are, of course, still being launched these days and typically a good portion of these are regional publishers. Often, these new launches rely on a shoestring budget to get off the ground.
Grosse Pointe magazine, a 20,000 circ bimonthly distributed to homes in the affluent Detroit suburb, is no exception. The magazine was launched in early 2010 by husband and wife team John and Terry Minnis and relies on a service provided by 2adpro to outsource advertising design to India.
Like many other smaller regional magazines, Grosse Pointe relies on local businesses to advertise, well off the agency radar and often without the means to come up with their own ad creative.
Minnis, who uses about 4 commission-only reps to help sell the magazine, says the magazine runs about 30 ad pages an issue, 12 of which are funneled through 2adpro's design service.
Minnis created an account, accesses it through a Web interface and uploads supplied creative or picks from a variety of canned designs' he can also select from a variety of creative elements.
Thanks to India's time differential, completed ads are waiting in Minnis' in-box the next morning. Sizes, says Minnis, run from full-page ads to business-card sized fractionals. "I don't have to pay a monthly fee to use the service, it's only a pay as you go," he says. "They have a rate schedule that they charge for a full page ad, 1/2 page ad and so on."
The service provides a 3-hour turnaround time on corrections or revisions.
Minnis, who also holds down a full-time job as a reporter for the Detroit Legal News, says the magazine is on track to generate $200,000 in revenue this year and was profitable from its first issue.
Meet the Author
---