Outside Slows Go; Time Inc. Shutters Spanish SI

Publishers take hard look at spin-offs.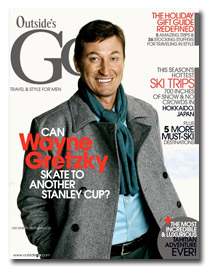 Outside magazine has scaled back Outside Go, its two-year-old spin-off for affluent men, to twice-yearly frequency beginning in 2009, its publisher was expected to announce late Friday. As a result, at least four staffers were let go.
The bimonthly magazine had launched in 2007 as a quarterly, and increased to six times earlier this year. It had a circulation of about 212,500 in 2008 and was planning an increase to 235,000 next year.
Mariah Media, Outside's Sante Fe-based publisher, said it is "fully committed to the brand" and hopes to weather the economic storm, resuming bimonthly frequency when the economy improves.
The news comes as publishers across the industry are taking a hard look at their portfolios—particularly spin-offs of flagship brands—in the face of a pronounced economic crisis.
Also on Friday, Time Inc. folded SI Latina, a three-year-old, 500,000-circ Spanish-language spin-off of Sports Illustrated. "The major culprit here was the auto industry," a representative for the magazine told Mediaweek. "We fully plan to bring it back when the economy turns around."
Meet the Author
---